Non-Scripted archive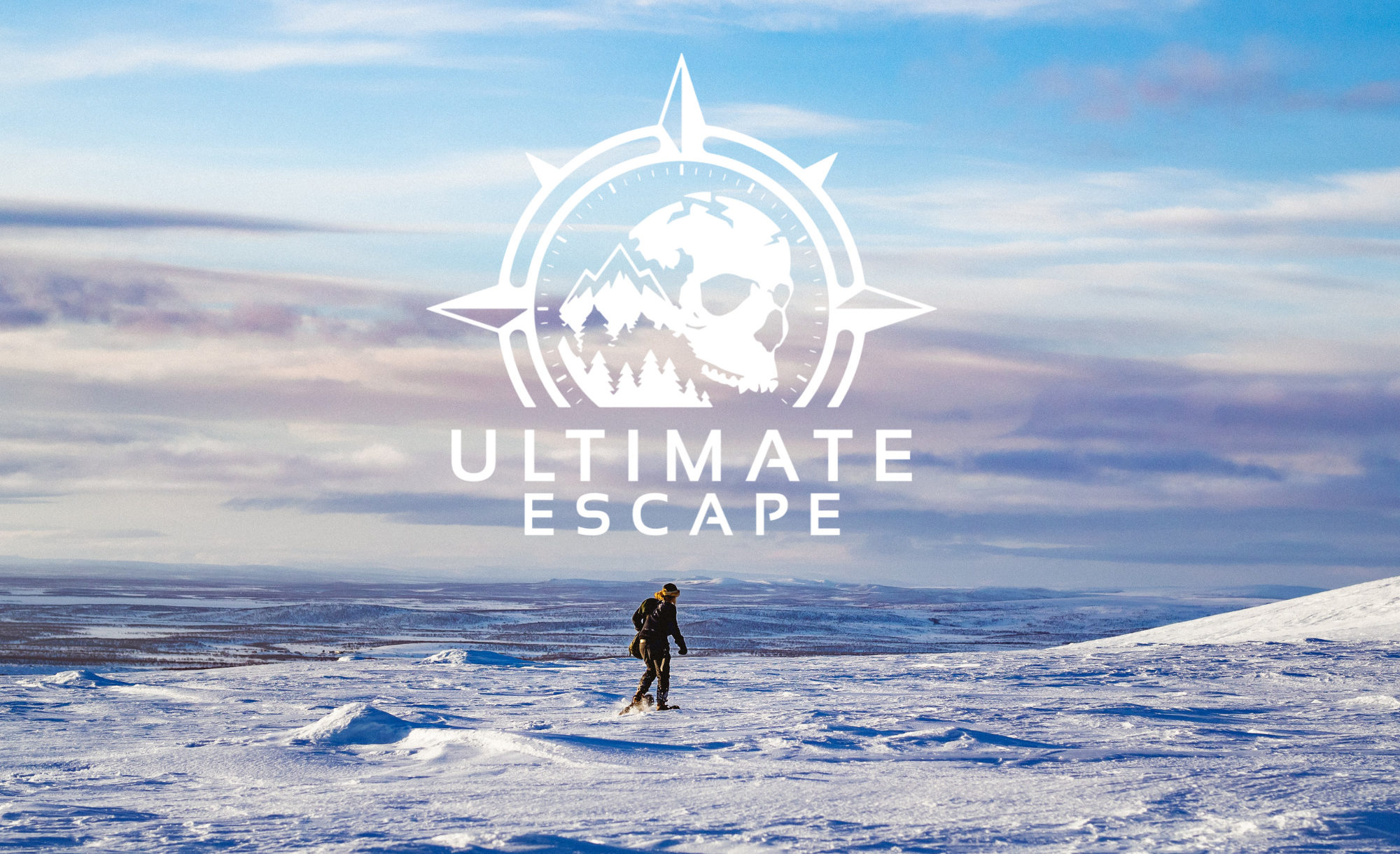 Ultimate Escape
In this brutal adventure reality series, there are only 24 Hours, 24 Clues and 24 Calls to release a celebrity from a locked container. A fearless and strong host is on a mission to conquer the most extreme conditions, face the toughest challenges and solve the hardest clues in order to save the celebrity from an unknown location. The celebrity locked in the container has access to information, clues and tips that will help the host find them. The clock is ticking. Will he make it?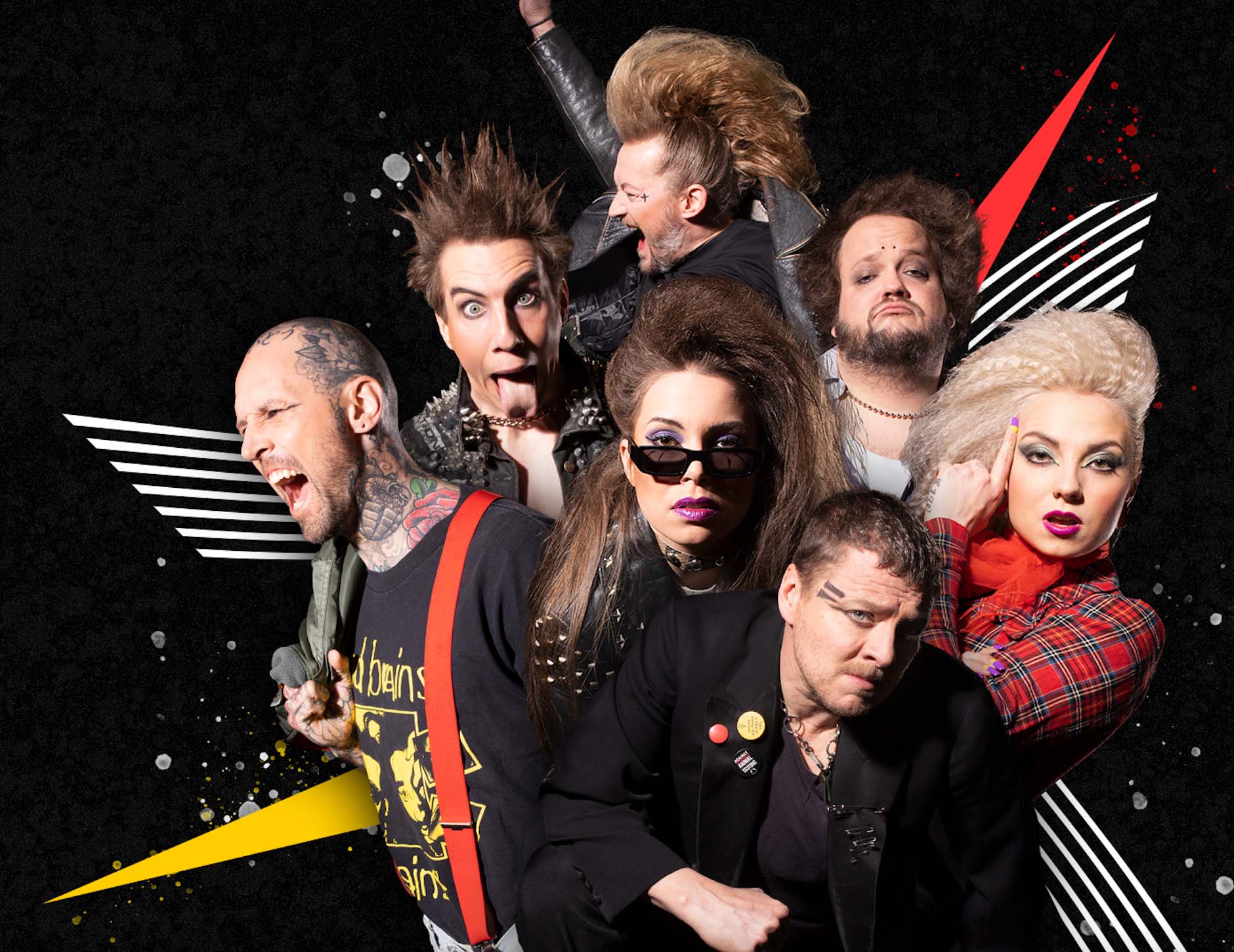 Posse
Posse is an eventful and surprising live entertainment show mixed with elements of a talk show, live comedy, candid cameras and big, visual stunts – all infused with positive anarchy. The show is hosted by the Posse, a group of wild celebrities, who always have fun together! The Posse pushes celebrities, comedians and actors out of their comfort zone into bathtubs in front of live audiences and face to face with explosive construction equipment.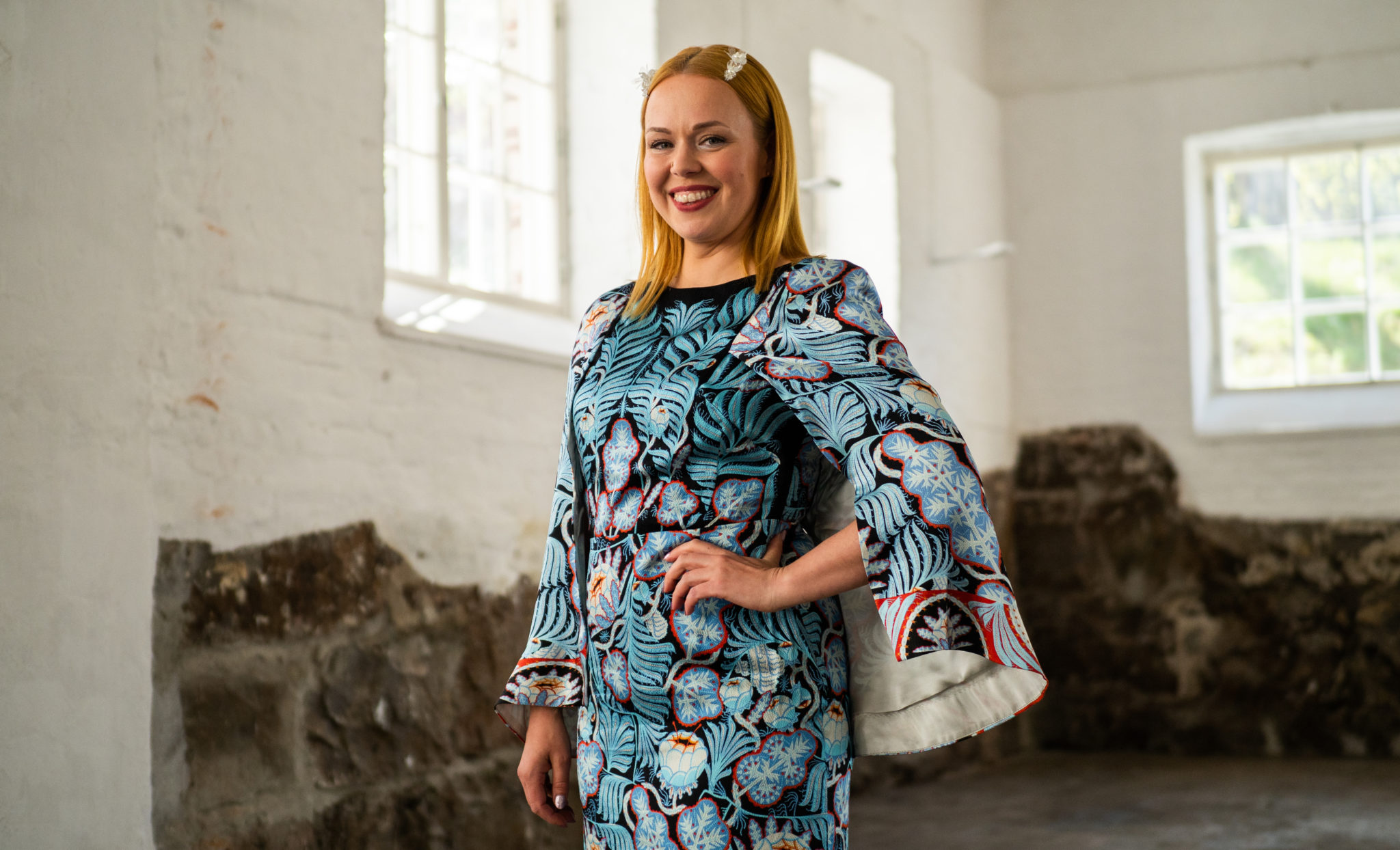 Making it Finland
Mestaritekijä
Making It Finland is a wonderful competition reality series for craft makers. In this uniquely lighthearted series, ten of the most talented 'makers' from across the nation will take on a variety of handmade projects! Their hope is to impress the host, and weekly visiting judges who are designers and celebrities that are handicraft enthusiasts themselves.

Making It Finland is is based on the format distributed by NBCUniversal.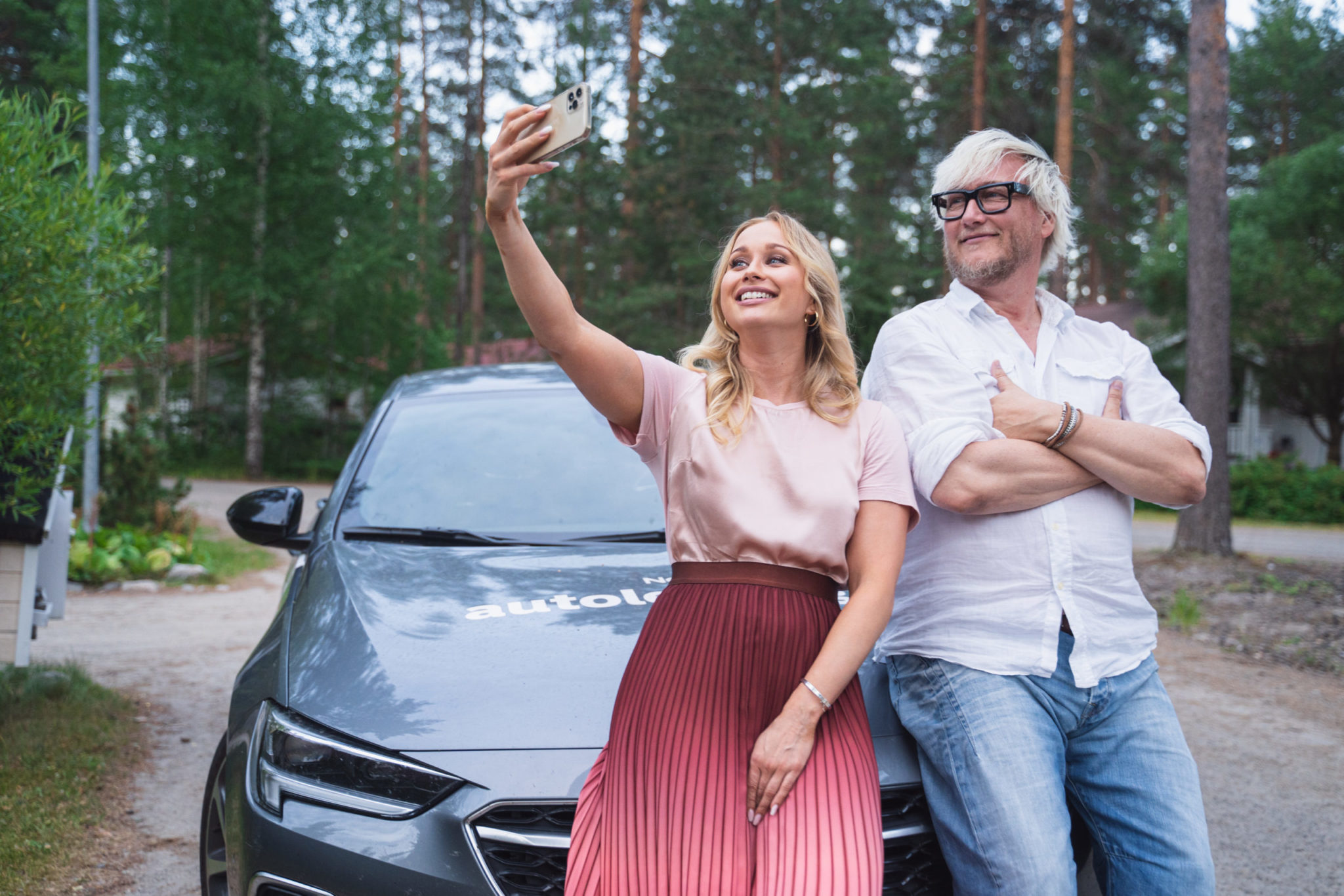 LOVE it or list it finland
Remppa vai muutto Suomi
In each episode of Love It or List It, one family gets to make their home dreams come true. The current home no longer caters to the changing needs, so it will be renovated from floor to ceiling. At the same time, the family is presented with three attractive real estate opportunities that could become their new home. A real estate agent and interior architect compete with one another in their attempt to find or create the perfect home that would meet all of the wishes – and the budget – the family has set for them.

Love It or List It Finland is based on the format distributed by Beyond.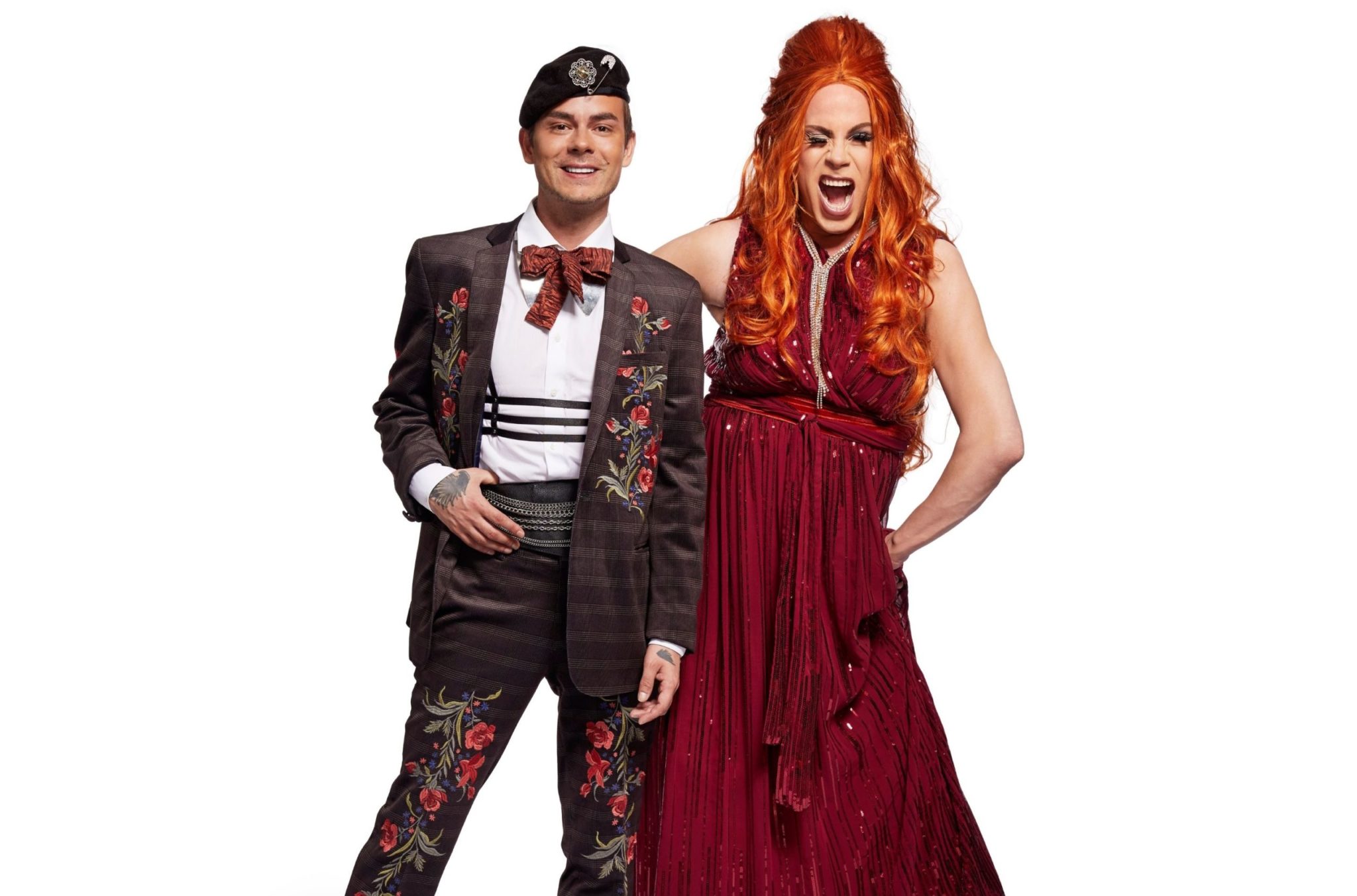 wheel of fortune Finland
Onnenpyörä VIP
The world's most established gameshow is back bigger, greater and shinier than ever! In each episode three well-known celebrities will compete for a place in the final by trying to guess the right words by adding more letters. Each celebrity will be playing to win money for their charity in the final. The show is full of glitz and glamour, and there is no shortage of brain teasing puzzles for the whole family, as well as fun banter with the celebrity guests.

Wheel of Fortune Finland is based on the format distributed by ViacomCBS Global Distribution.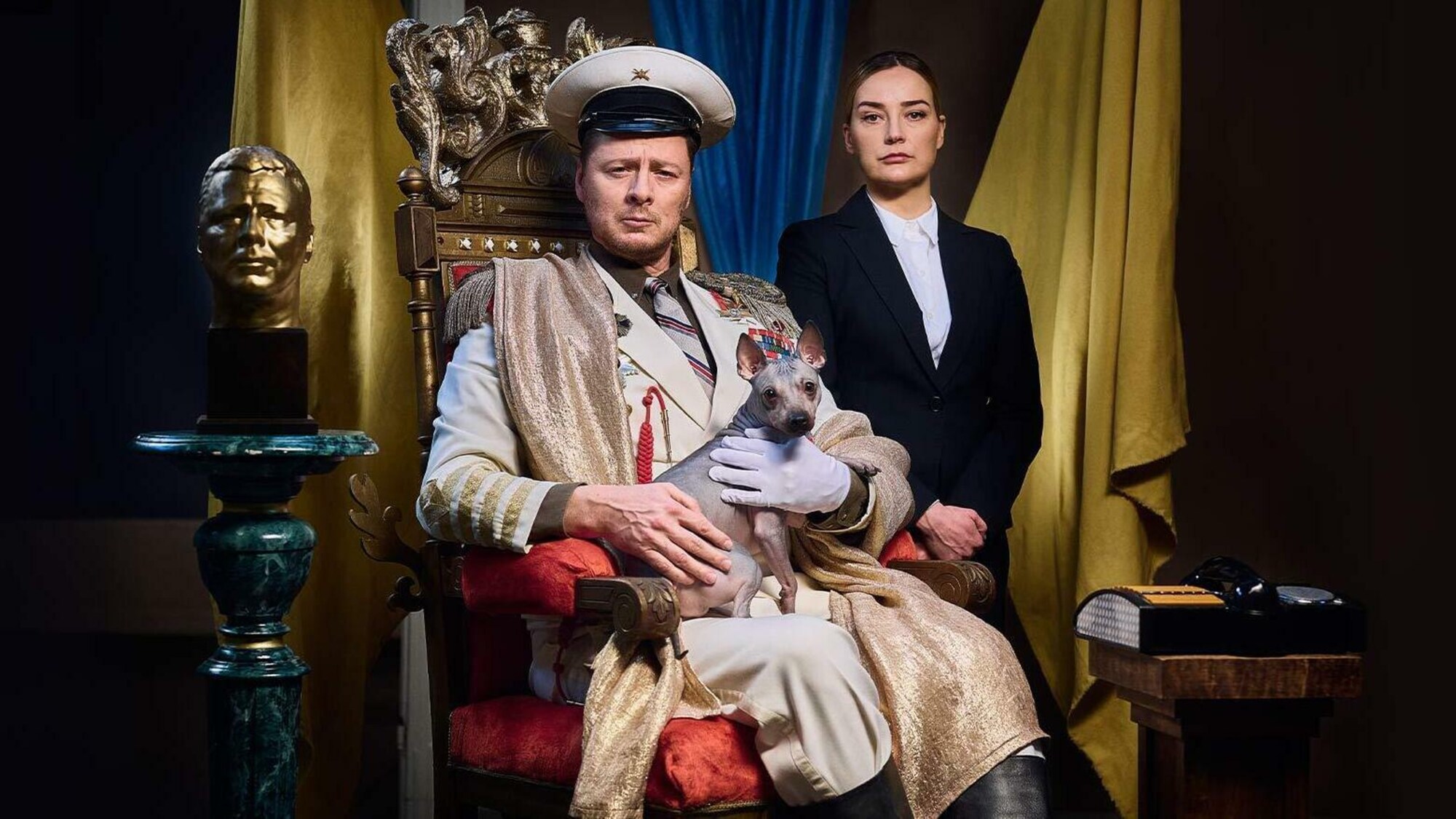 TaskMaster Finland
Suurmestari
Taskmaster is the hugely surprising primetime entertainment show, fronted by the infamous Taskmaster and his loyal Assistant. In this surreal show, five celebrities, mainly comedians, try to tackle a set of the Taskmaster's strangest challenges, testing one's wit, wisdom and definately the sense of humour. At the end of the season, one of the celebrities will crowned the winner!

Taskmaster Finland is based on the format distributed by Avalon.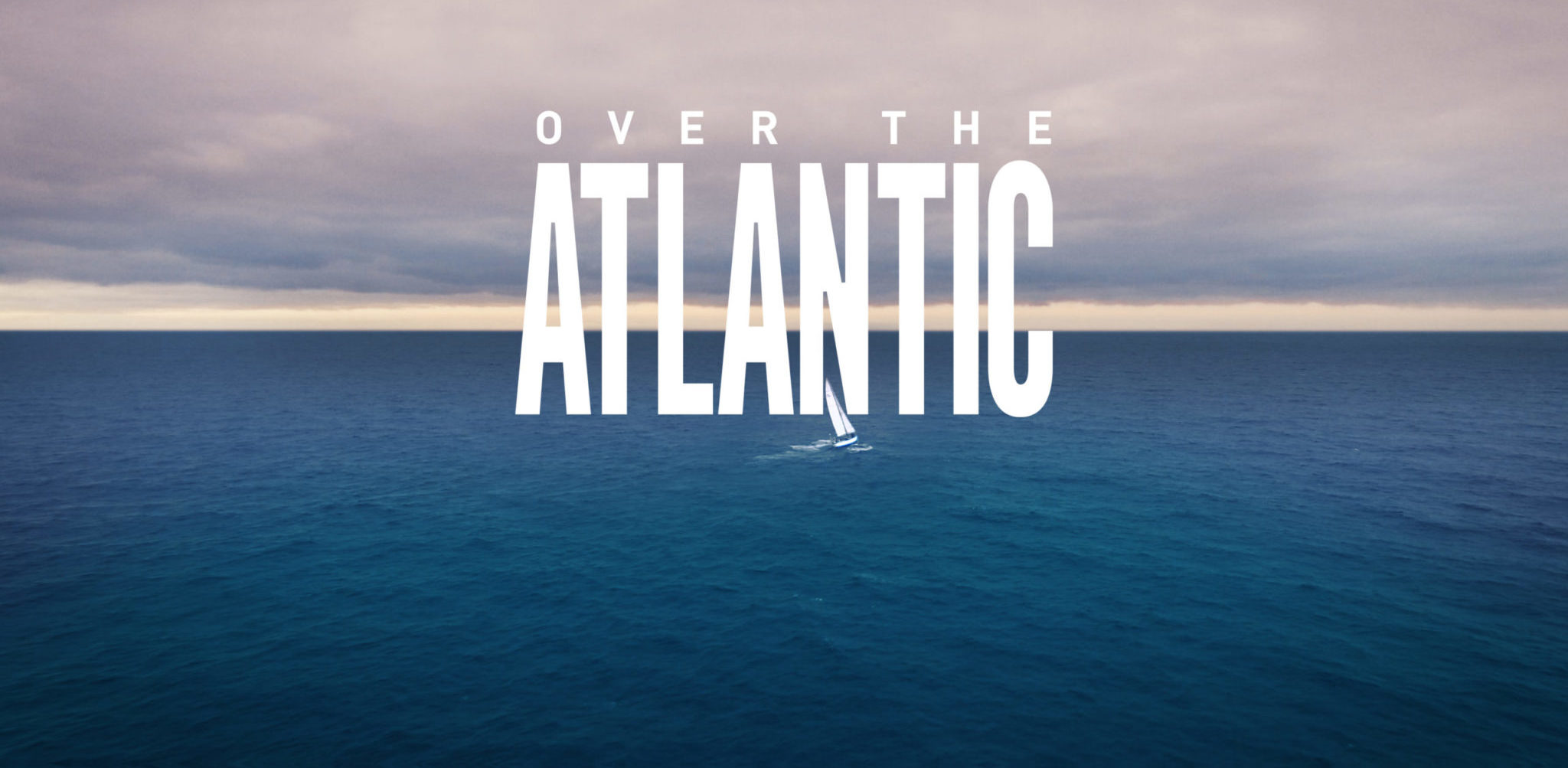 OVER THE ATLANTIC
Atlantin yli
Six celebrities are given a once in a lifetime challenge to sail across the Atlantic Ocean. In this groundbreaking show, a top-notch sailor is leading a team of celebrities with zero sailing experience to become masters of the sea. Week after week they learn how to sail, how to work as a team and how to fight the harsh ocean. Most of all they are on a journey of self-discovery: who they are and who they want to be as human beings. The ocean has no mercy, they just have to find a way to survive!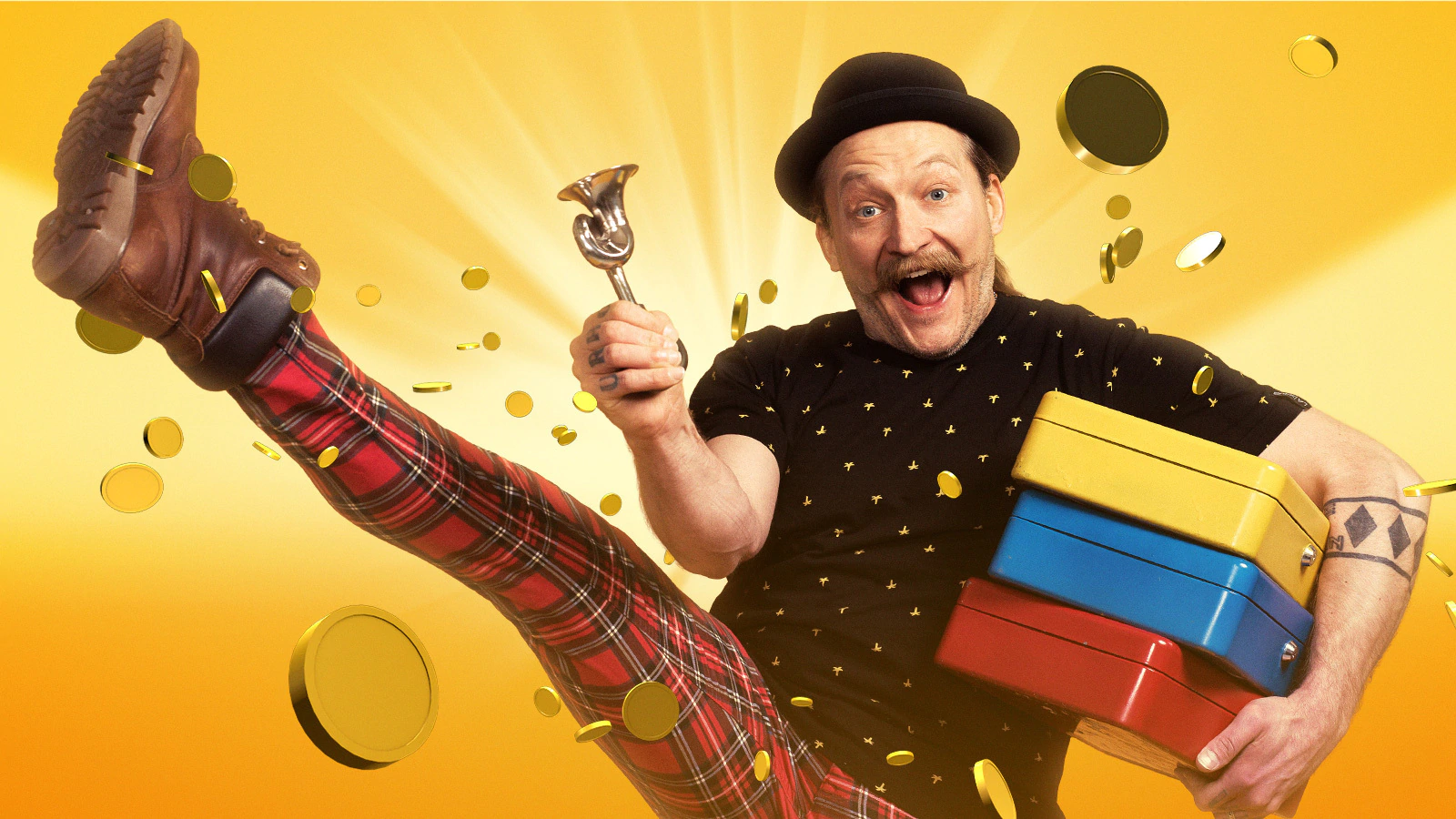 Flea market challenge
Kirppiksen kingi
One man's trash becomes another man's treasure in the Flea Market Challenge! In this fun and exciting new game show, 3 ordinary people compete against each other to see who is the best seller! Each contestant is allowed to bring a maximum of 300 personal items. They all will then have 3 hours to simultaneously sell at a local flea market. In the end, whoever has made most cash from sales, gets the money from all the players!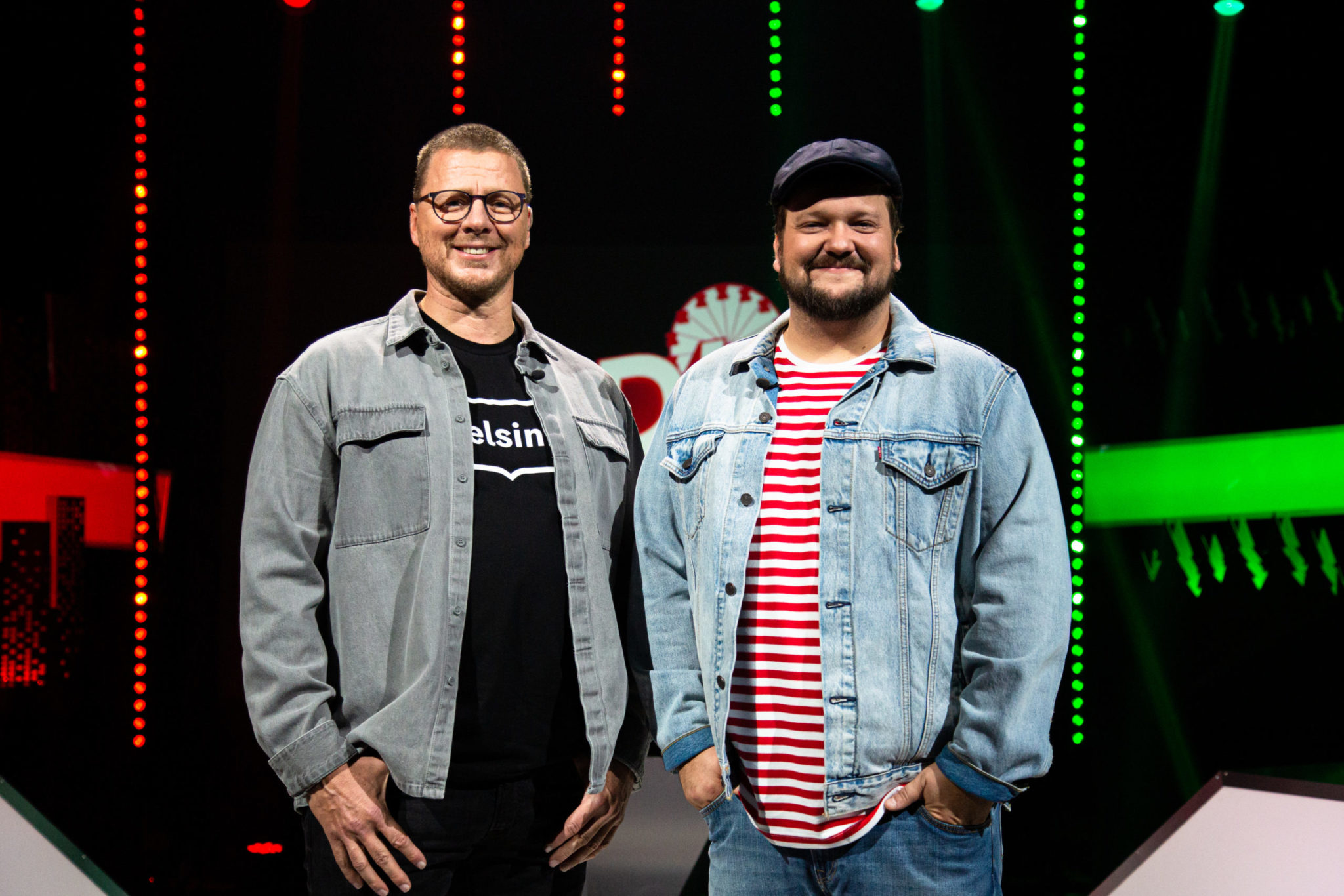 city vs country
Stadi Vs. Lande
City vs Country is a primetime feel-good quiz show for the whole family. Never before has our world been so divided. The Us Vs Them -mentality is more prevalent than ever. In this show two hosts take the teams through three rounds of the game to see which side dominates: city or country?
People from the big liberal cities seem to be living in their bubble of soy lattes and artisan bread. People from the countryside are all hillbillies hanging out with their sheep. Or are they? What do snobby city folk know about the reality of living in the country? And do the country bumpkins have any idea what it takes to survive city life? It's a warm-hearted competition with bucketloads of tension!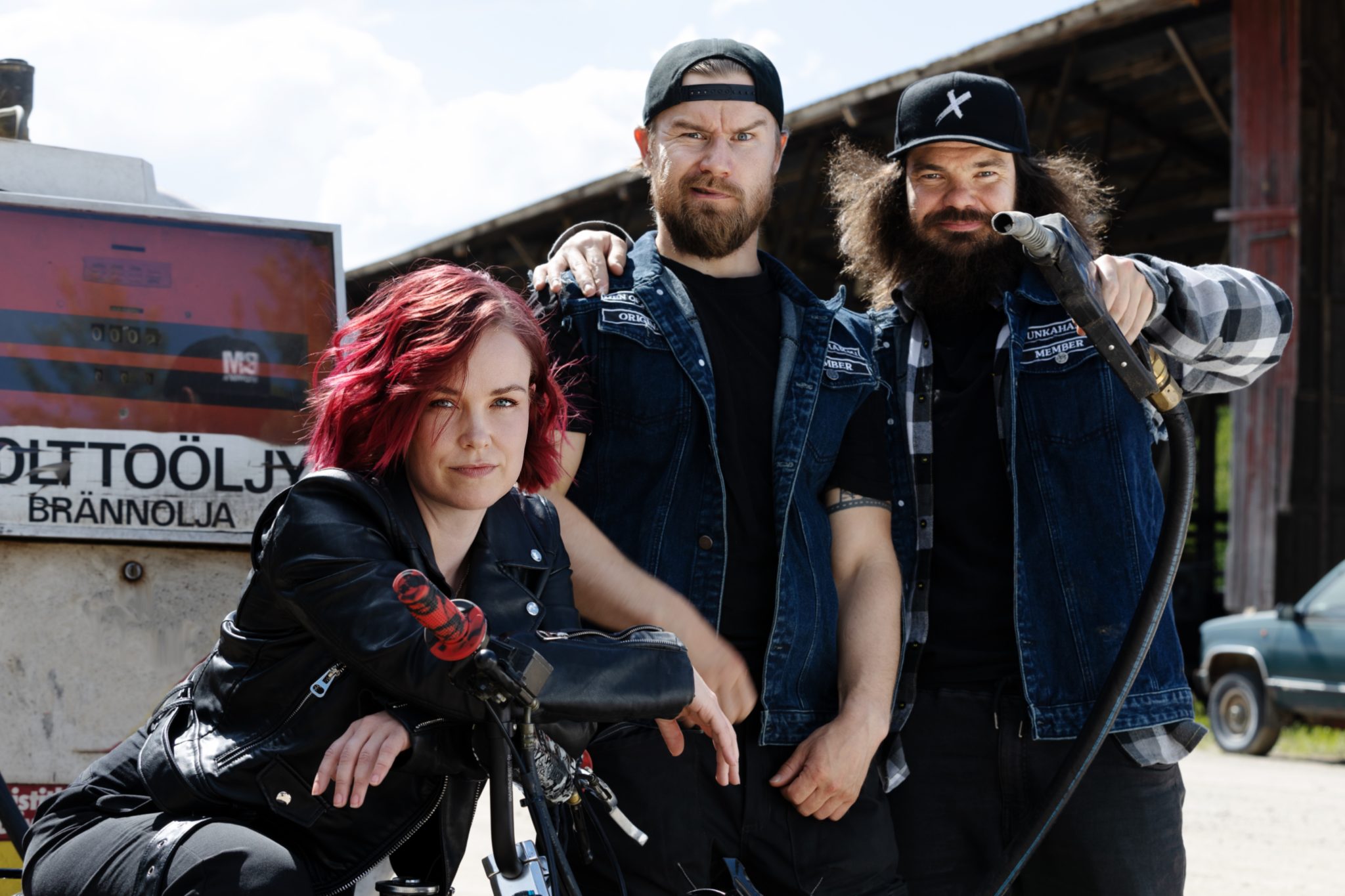 Boys of punkaharju
Punkaharjun pojat
Boys of Punkaharju is a documentary reality series following YouTube group Biisonimafia's journey from their quiet rural hometown to the red carpet. For twenty years, two childhood friends have had a dream of making a full -length movie. Even though their homemade films have gained wild success on YouTube, the professional industry has looked down on them. Finally in 2021 Biisonimafia get a chance to start making their first "real movie"  called MC Helper-beKINGs with a goal to get into theaters in 2022. Will they survive the stress of filmmaking when their own money, friendship and health is at stake? Bombs go off and mopeds wheelie when their action -packed Hollywood style movie production takes over their small and sleepy hometown.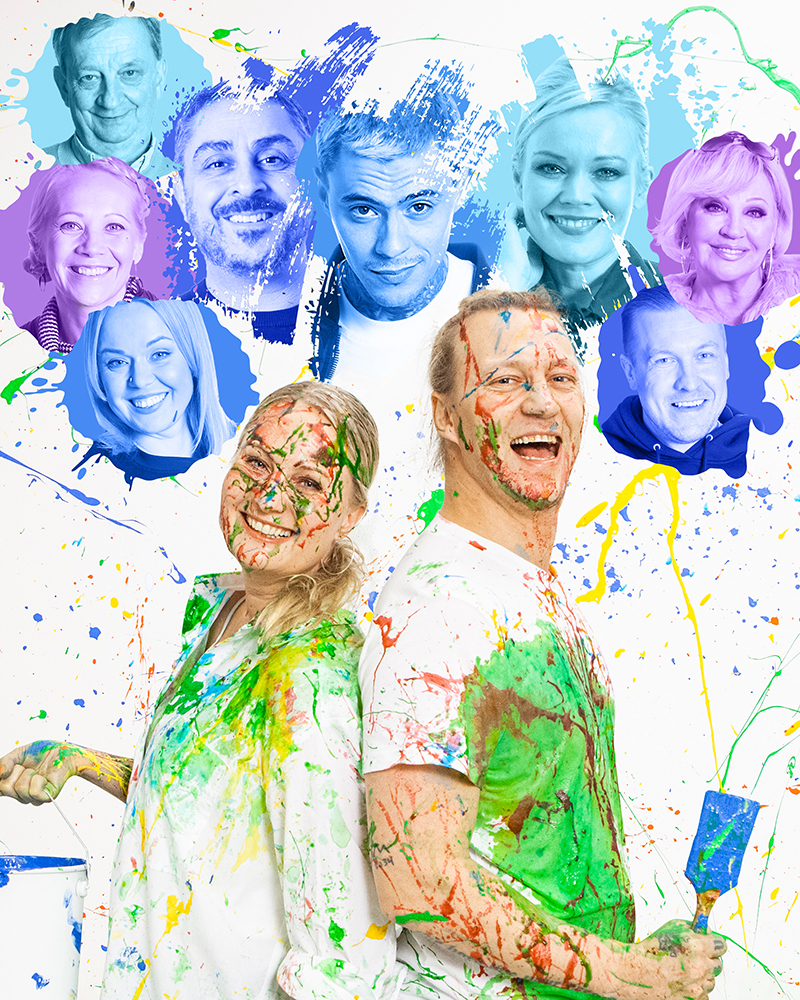 Celebrity iou FINLAND
Supertähtien yllätysremontit Suomi
Celebrity IOU Finland is an home makeover show with a big heart. The country's biggest stars show their gratitude by surprising someone special to them with a big fabulous home renovation. A famous singer gives her stylist's studio a brand new look! Or an actress gives back to her former spouse by giving his apartment a much-needed facelift. It's a show full of real emotion and esthetic design!

Celebrity IOU Finland is based on the format distributed by Discovery.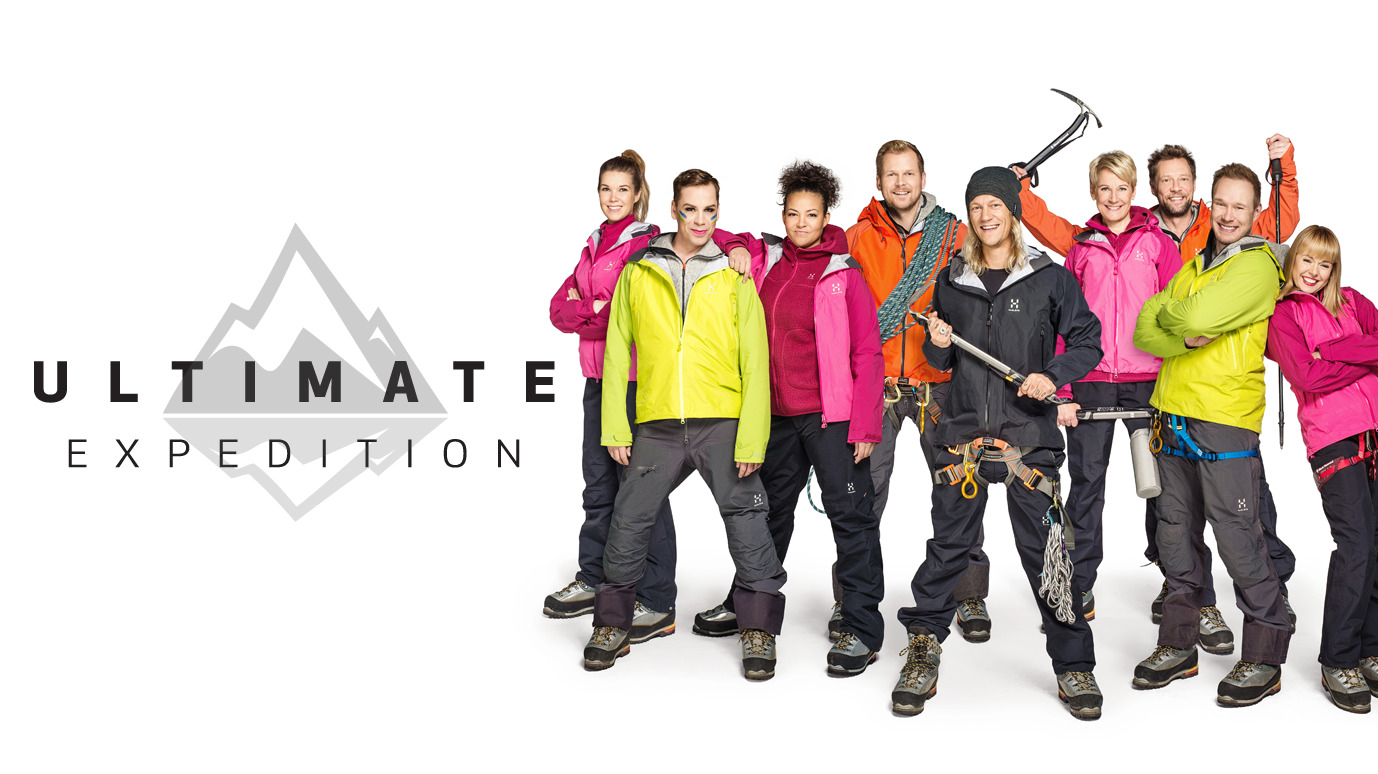 The ULTIMATE EXPEDITION
Huippujengi
The Ultimate Expedition is a breathtaking show where 8 celebrities are given a challenge to conquer a mountain. The celebrities, total rookies in mountain climbing, spend a month at a major mountain area, and are trained by mountaineering professionals to get the skills needed for the unreal mission. The celebrity climbers are evaluated after every leg of the race, and the expedition leader decides who will continue and who's out of the race. Finally, at the summit there is room for only one.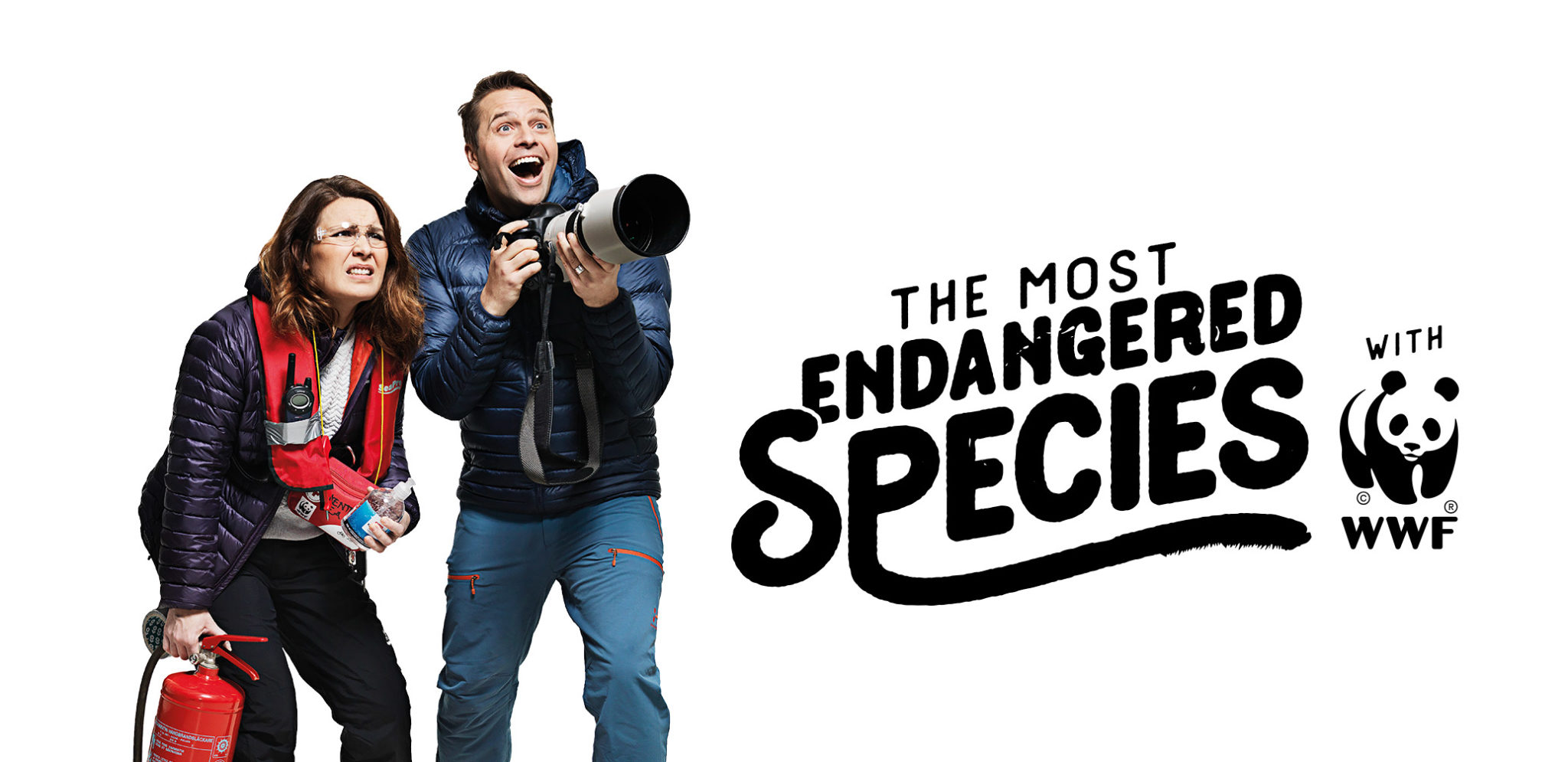 THE MOST ENDANGERED SPECIES WITH WWF
Villien jäljillä
An epic travel series featuring the world's most fascinating endangered animals! A real scientist travels together with a witty comedian to the outermost corners of the world to get acquainted with the protection of endangered animals and even to see a glimpse of these rare species. The format offers once in a lifetime experiences, such as racing a snow leopard in the Himalayas, looking for the Svalbard polar bears and visiting Borneo to explore the shrinking areas of the orangutans.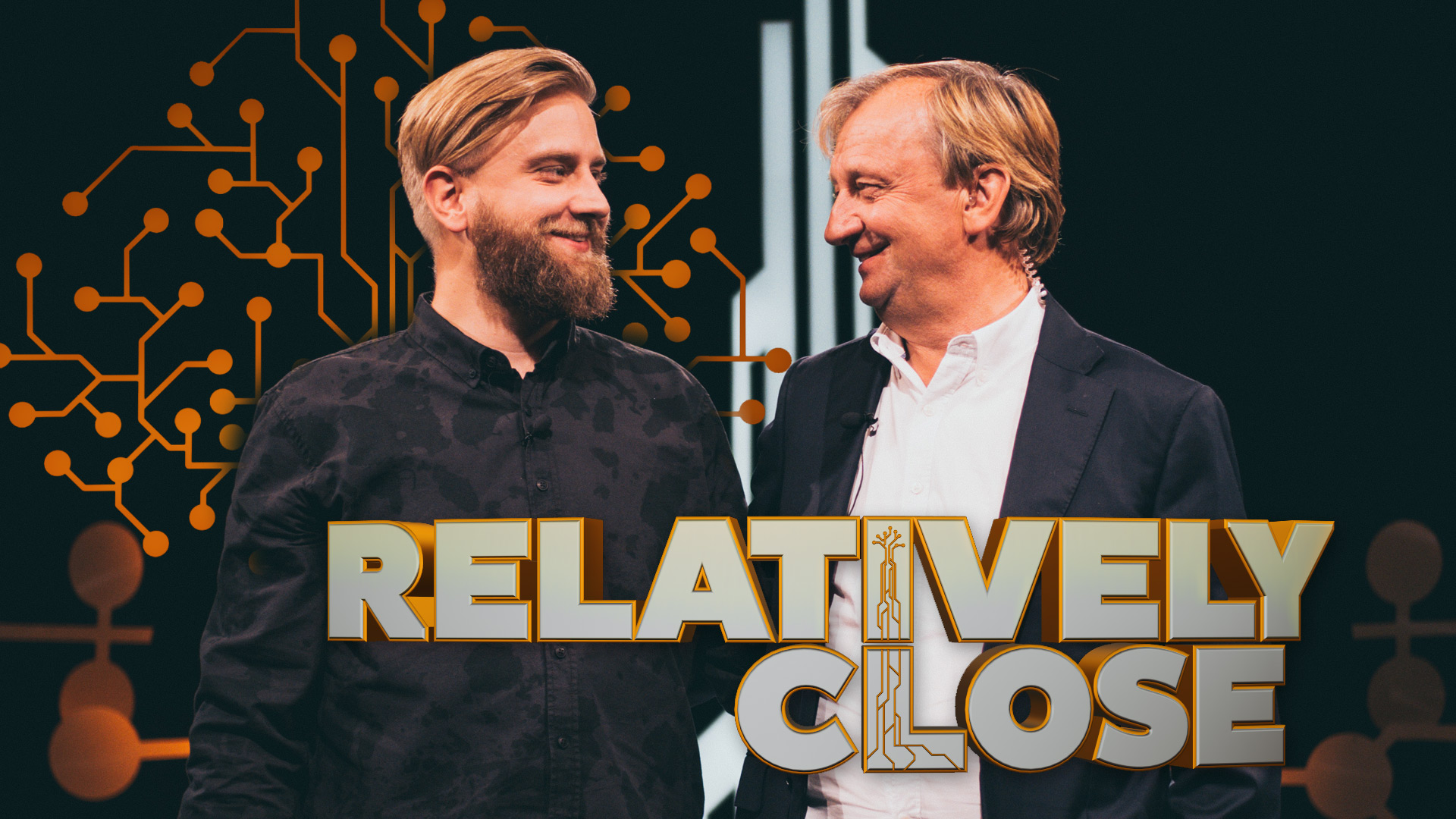 RELATIVELY CLOSE
Harkimot
An emotional studio-based factual format, where a famous parent-child hosting team gets personal with celebrities about their family life. Each episode features two guests, who are 'relatively close' to each other. What's important is that they share a unique bond. And at least one of the them is a well-known celebrity.
At first, the famous host interviews the non-famous guest, and then the non-famous host interviews the famous guest. The pairs are then brought together to discuss their relationship. Having one host who has experienced fame, allows for the celebrities to open up like never before. And having one host who is less known, is able to bring a contrasting perspective. It's not therapy, but is does give a chance to close old wounds. And to say the things you were never able to say before.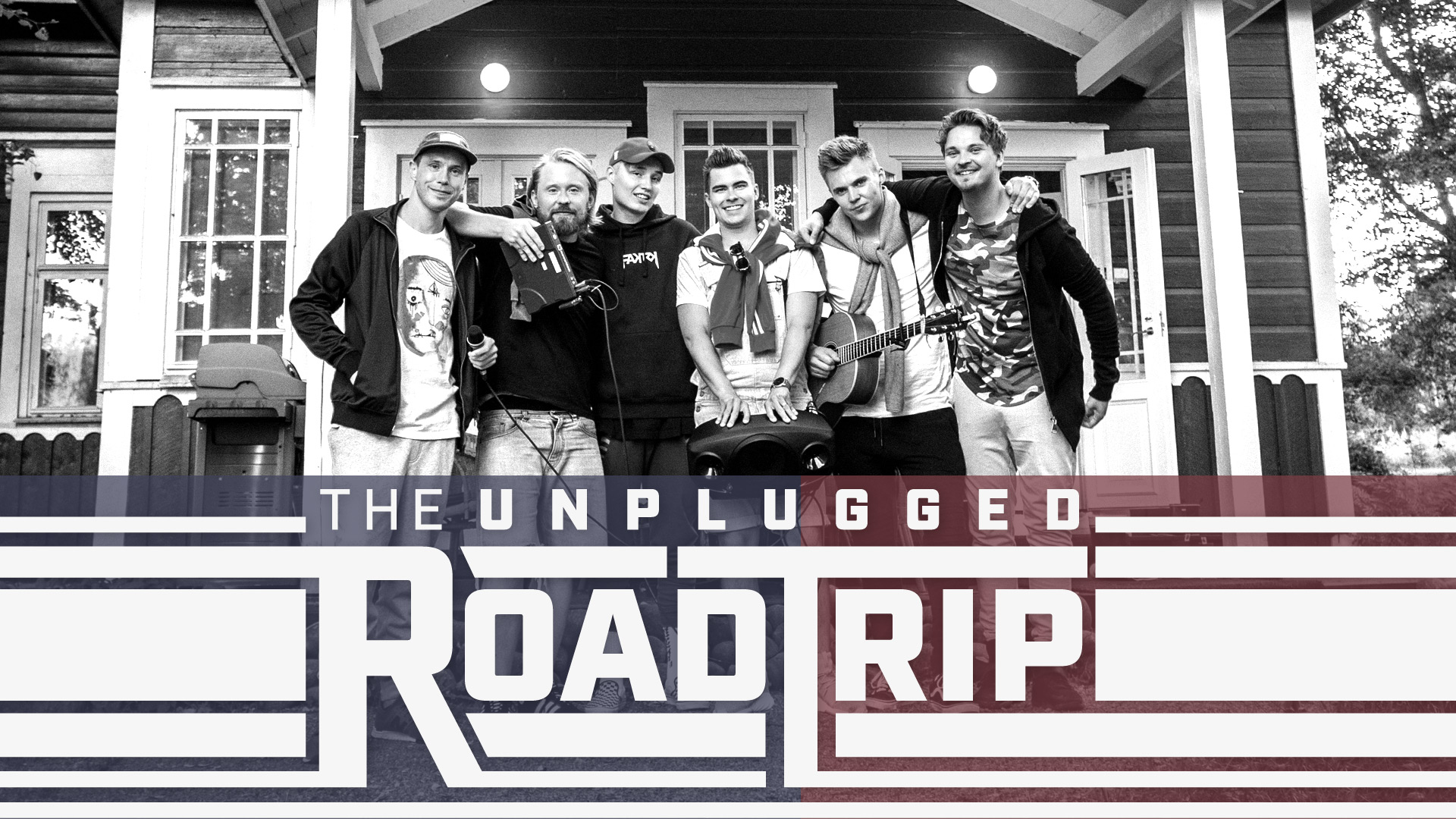 THE UNPLUGGED ROADTRIP
Mökkireissu
Three friends: One musician, One host, One comedian. And one unforgettable roadtrip.
During one long summer, the hosts and their van take a roadtrip around the country. Along the way, they drop by their famous friends' summer houses. Each visit lasts for 24 hours. There will be singing, bonding, laughter and tears. You're welcome to join The Unplugged Roadtrip – The journey of a lifetime.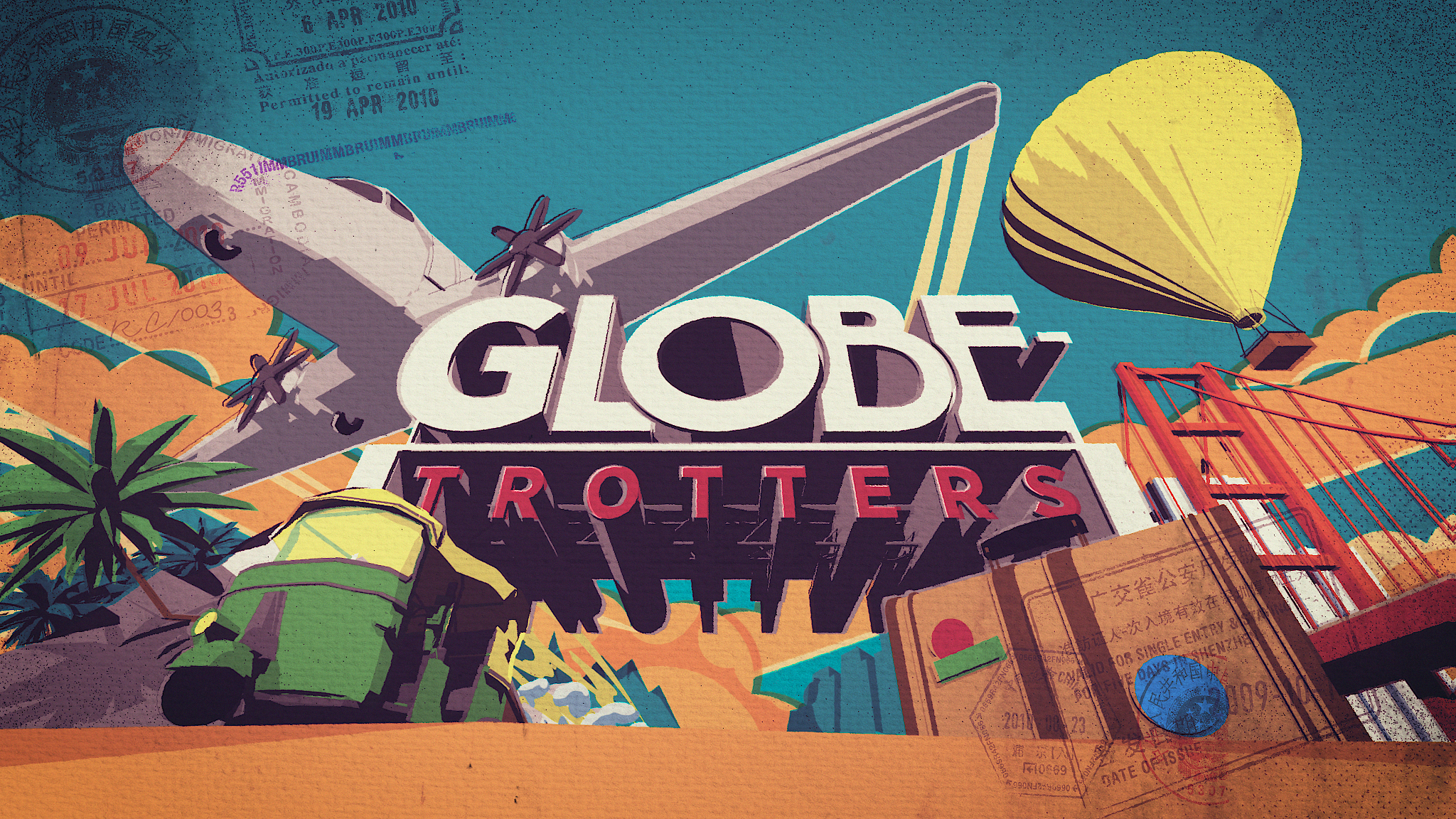 GLOBETROTTERS
Pallon ympäri
Adventurous celebrity travel show! Three unsuspecting celebrities each get dropped at a different random point somewhere on our globe. Their journey becomes extremely eventful while having to solve clues to pick up eight objects from eight different locations in the world. The game is on while they need to get back home as quickly as possible aiming to be first one back in the homeland.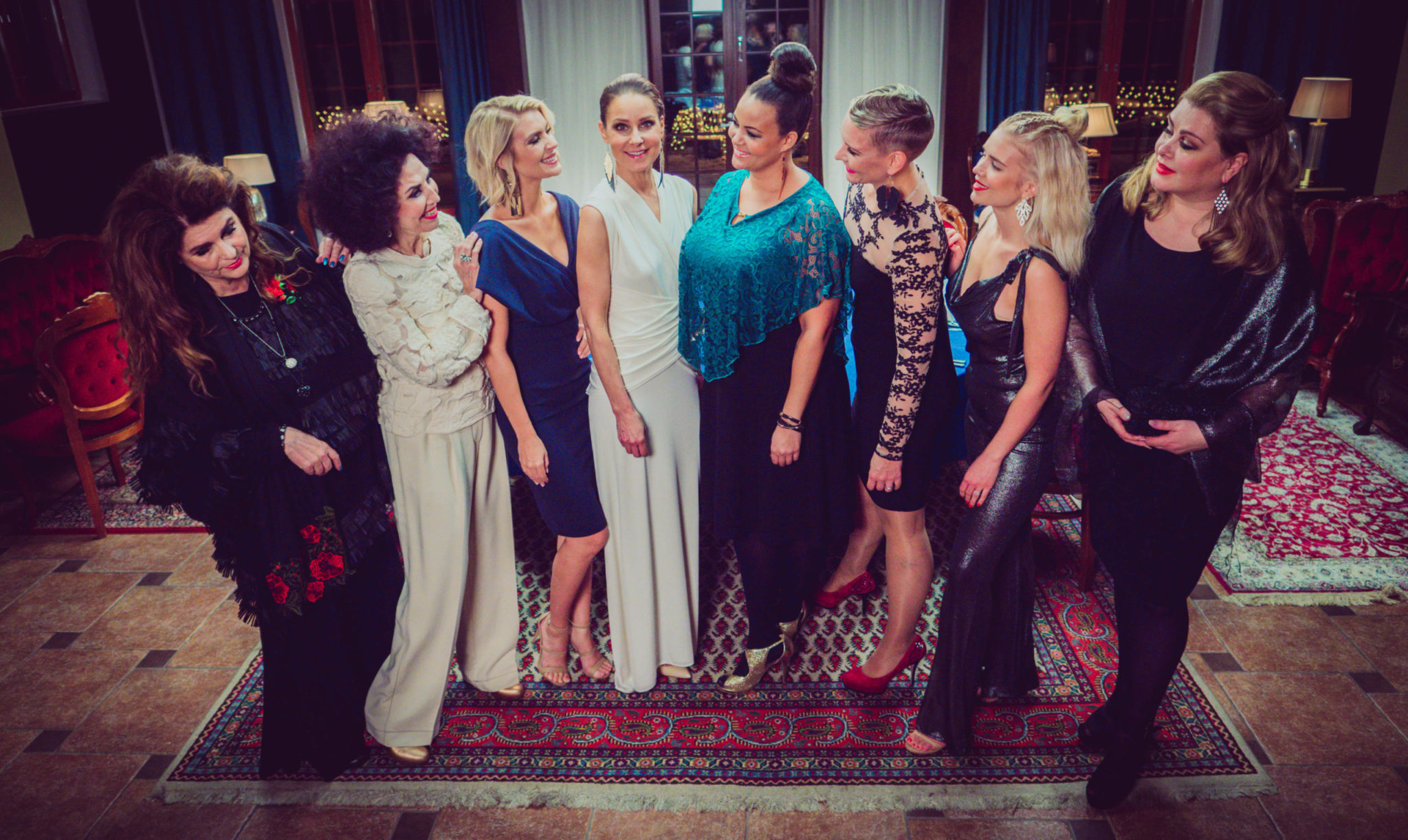 QUEEN OF THE DAY
Kaunis elämä
Eight former beauty pageant winners from different decades have all gone to achieve greatness in different aspects of life. These strong and inspirational women who have used their platform to enhance the greater good, are now brought together to an unforgettable 8-day journey. Each day focuses on a different superb queen, who will share their real untold life stories during personally chosen activity and over an elegant round table dinner.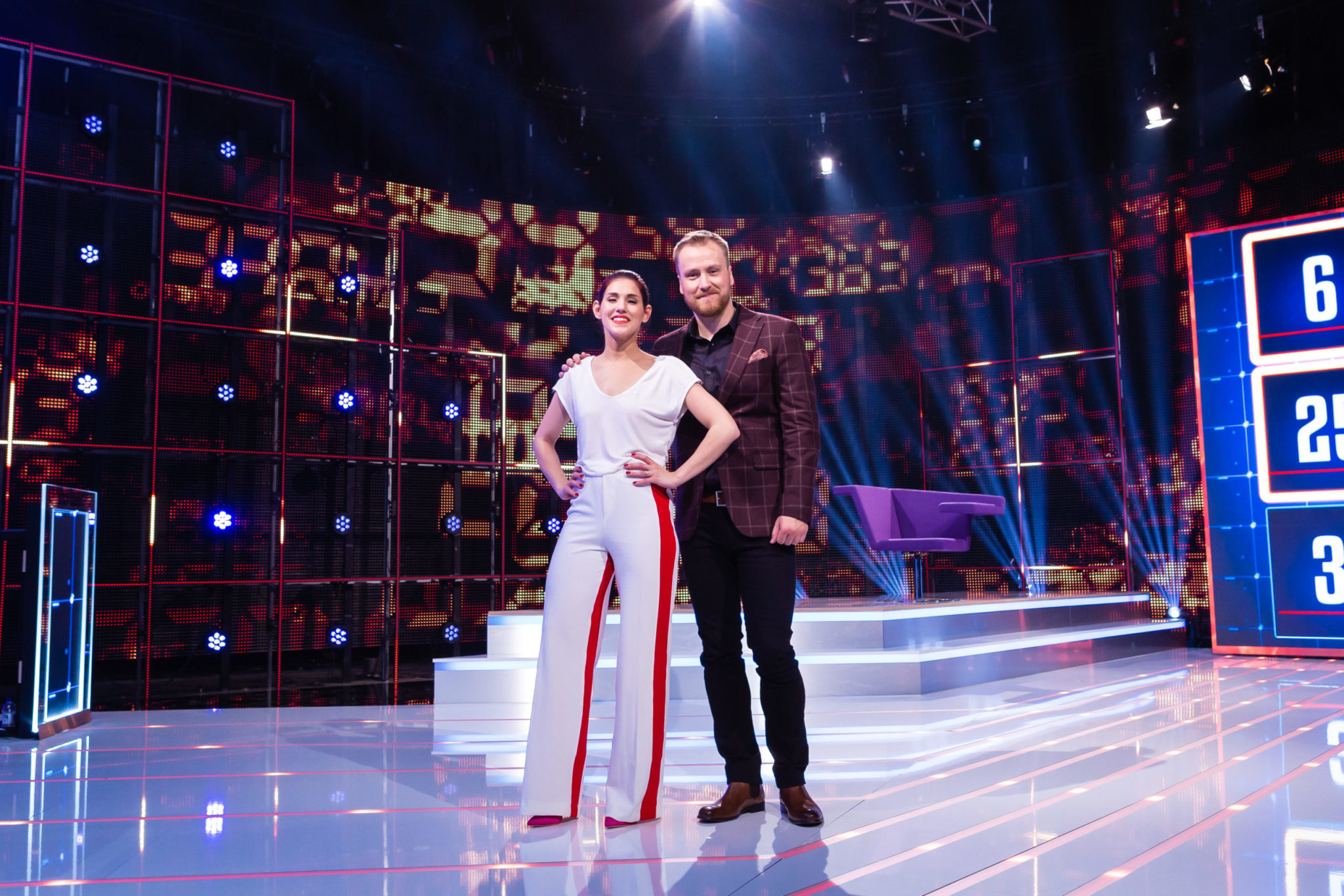 DON'T YOU KNOW WHO I AM?
Et sä tiedä kuka mä oon?
A captivating celebrity-based quiz show, where eight contestants compete against each other by guessing the guest celebrity's life numbers such as their IQ level, amount of gold records or year of their first kiss. Each round brings the remaining contestants closer to the prize money and the pressure is on to guess the number closest to the right answer!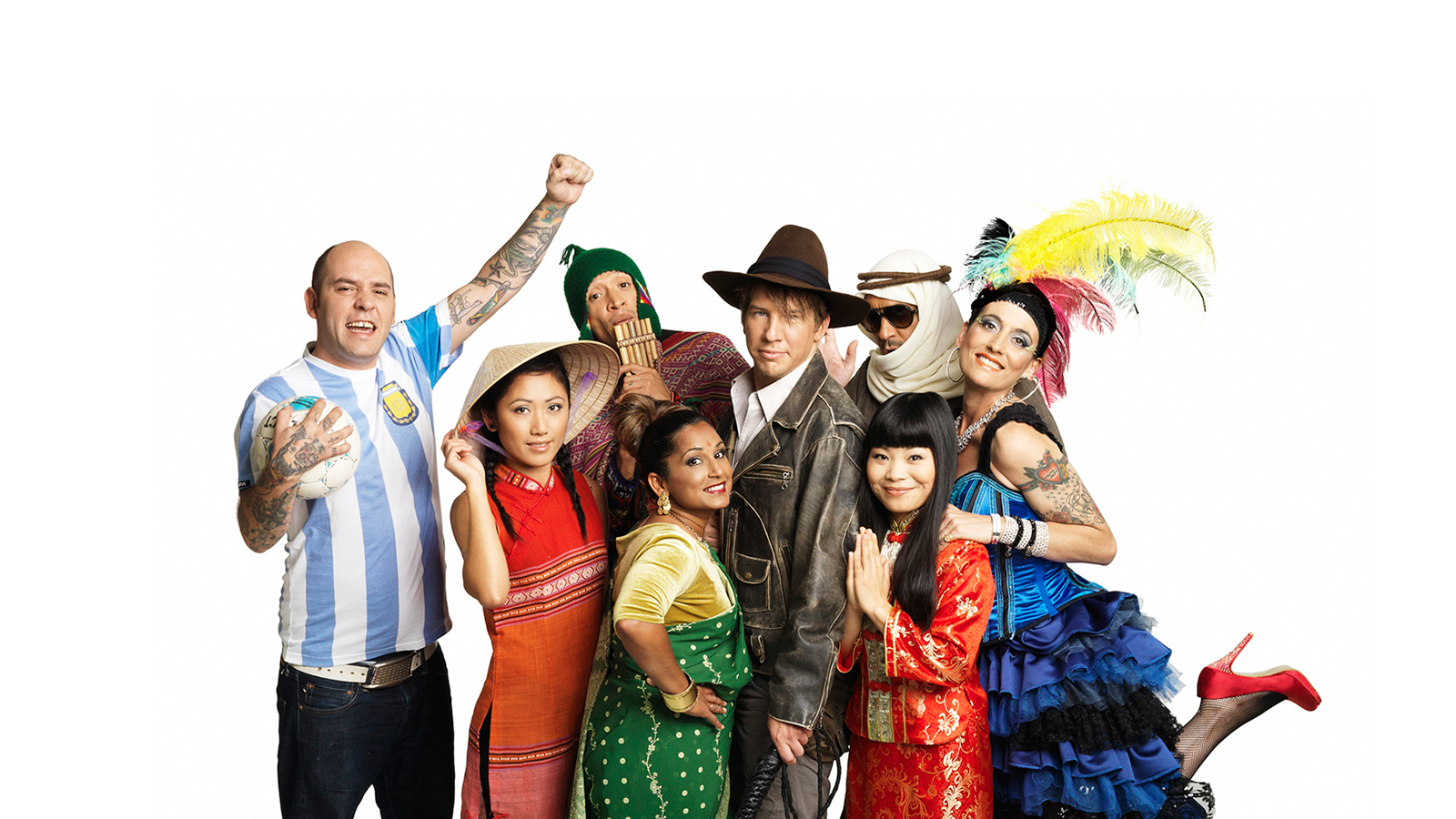 COMEDIAN AND 7 WONDERS
Aku ja 7 ihmettä
What happens when a rural comedian with zero travel experience and a suitcase full of cultural stereotypes goes out to see the seven wonders of the world? Childlike curiosity, ignorance, and sharp, honest comments make for an unexpected, funny and eye-opening show – a totally new way of experiencing the world.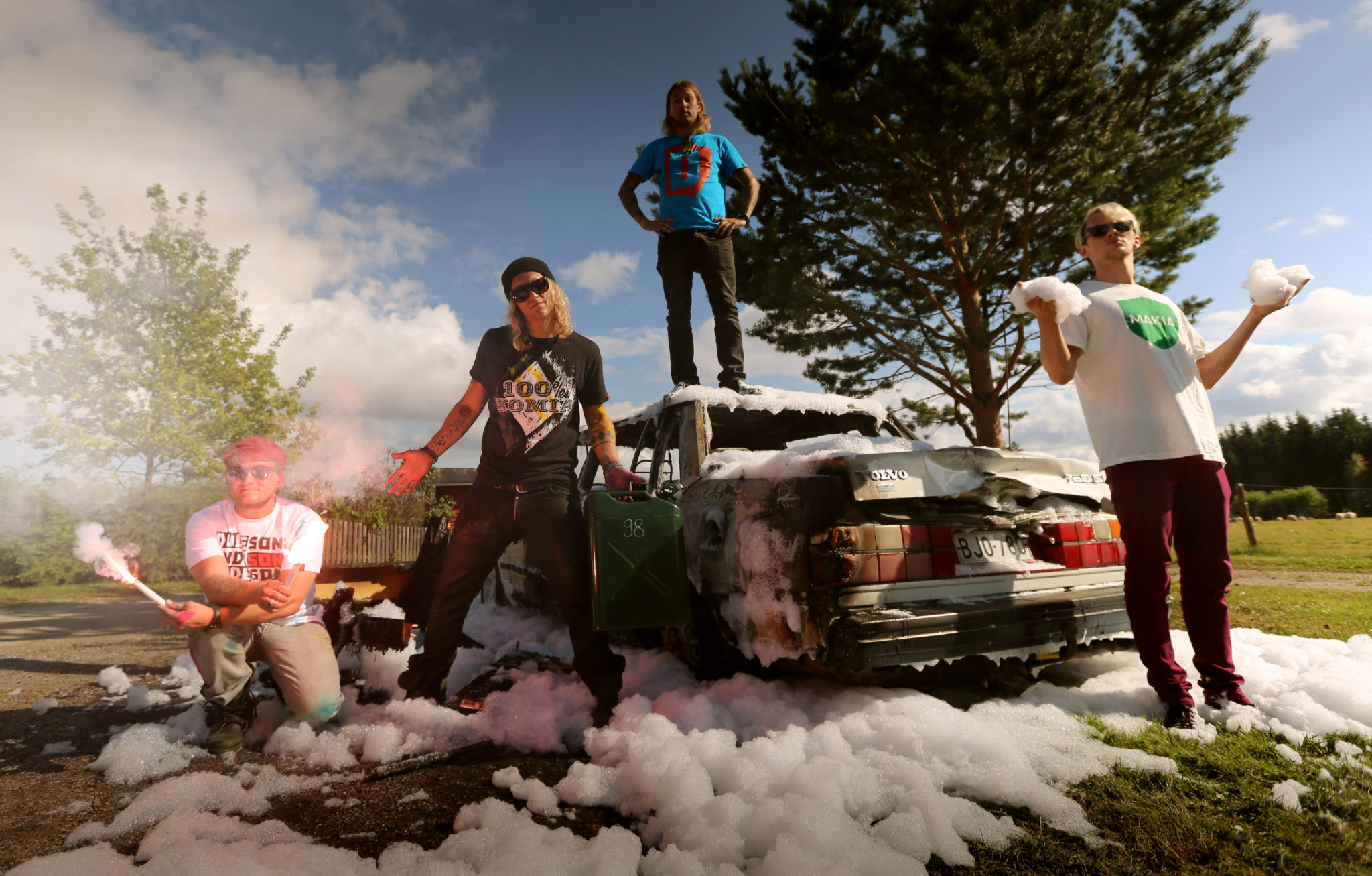 Celebrity Home Invasion
Duudsonit tuli taloon
What happens when a controversial bunch of celebrities moves in with an ordinary family and gets to solve a major problem breaking the family apart? For the first time ever, the celebrities are to lead a life of an ordinary family and work their magic in the family. They challenges the stuck-up family routines, provoke positive conflicts, and fulfill the family's biggest dream. As a result, both the family and the celebrity learn important life lessons of life from each other.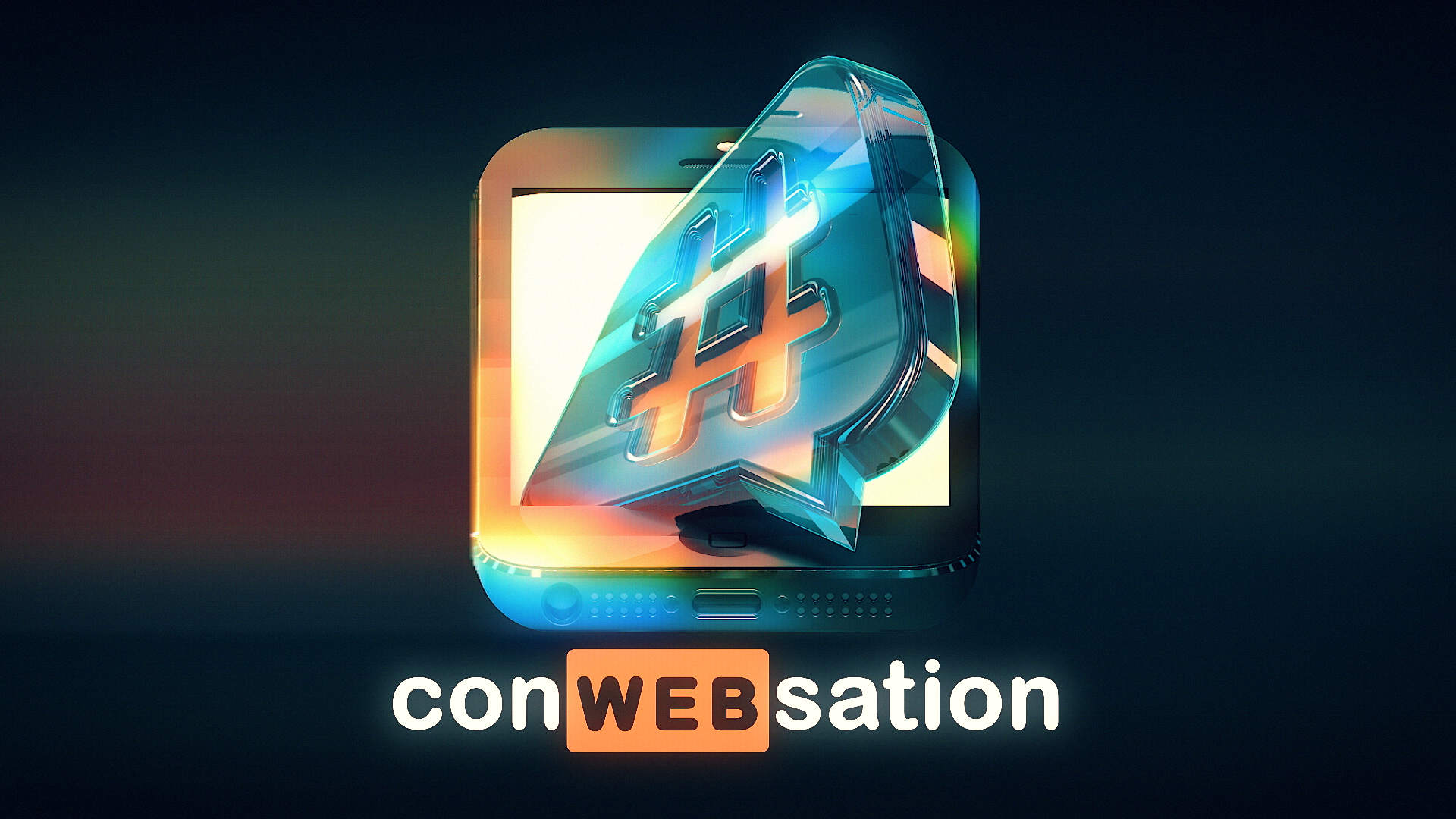 conWEBsation
Kupla
conWEBsation is a comedy panel show, which tests celebrities on what kind of level they have mastered the rapidly evolving tech/digital world out there. The panel will make their audience laugh out loud while tackling social media and digital world related tasks appointed by the head of the panel. conWEBsation offers big realisations, produces digital literacy as well as uncontrollable bursts of laughter!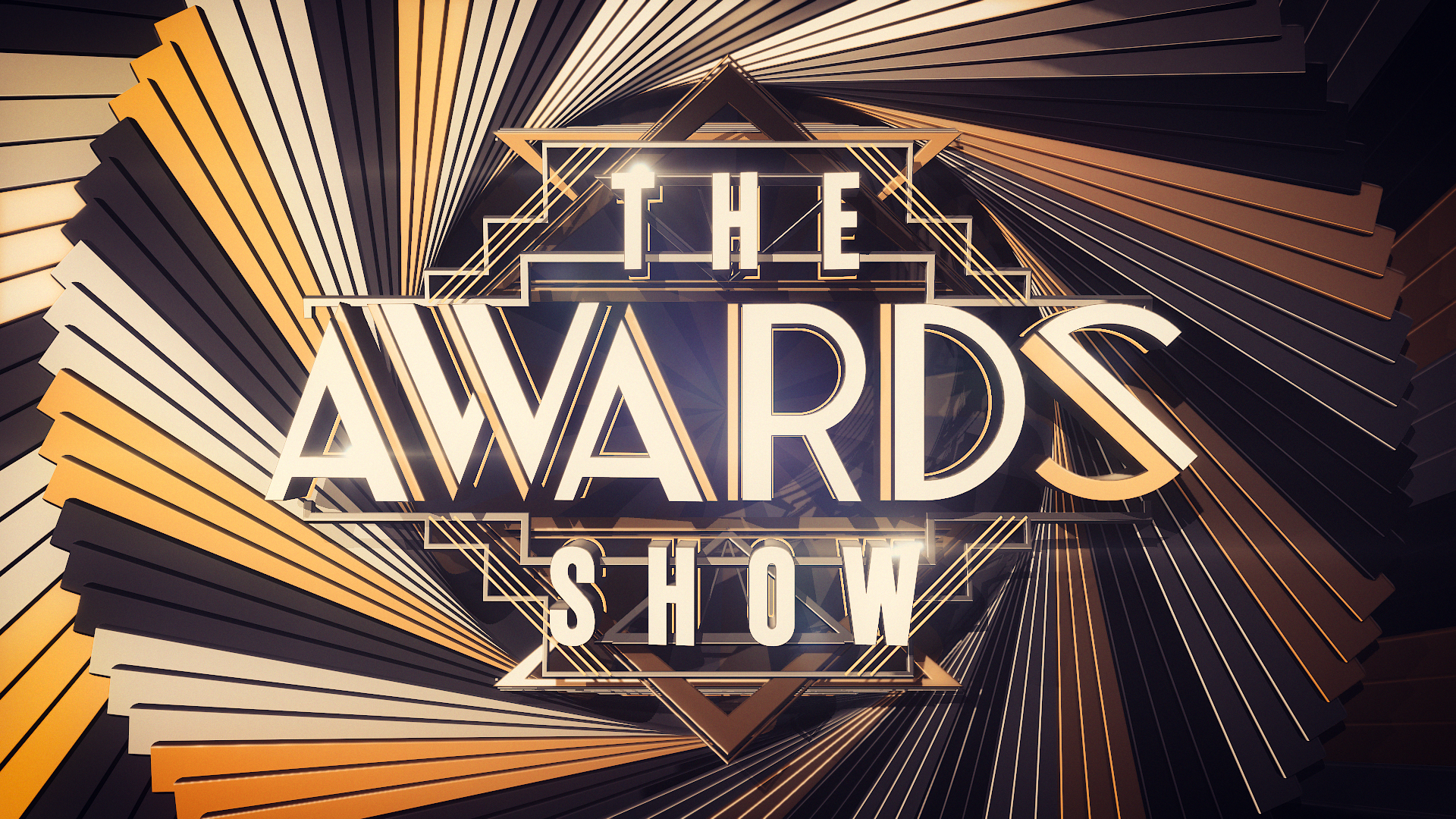 THE AWARDS SHOW
Gaala
The Awards Show is a live primetime shiny floor comedy series, where celebrity comedians prove that winning has never been so funny! It's a hilarious entertainment blast for the whole family consisting of pre-recorded sketches and a live gala, in which scripted characters such as the Most Determined Neighbor Stalker and The Loudest Colleague in the open space office are awarded.
This format makes people clap their hands and notice the humor in our everyday encounters. A feel-good comedy format which points out in a fun way how everyone is the star of their own life!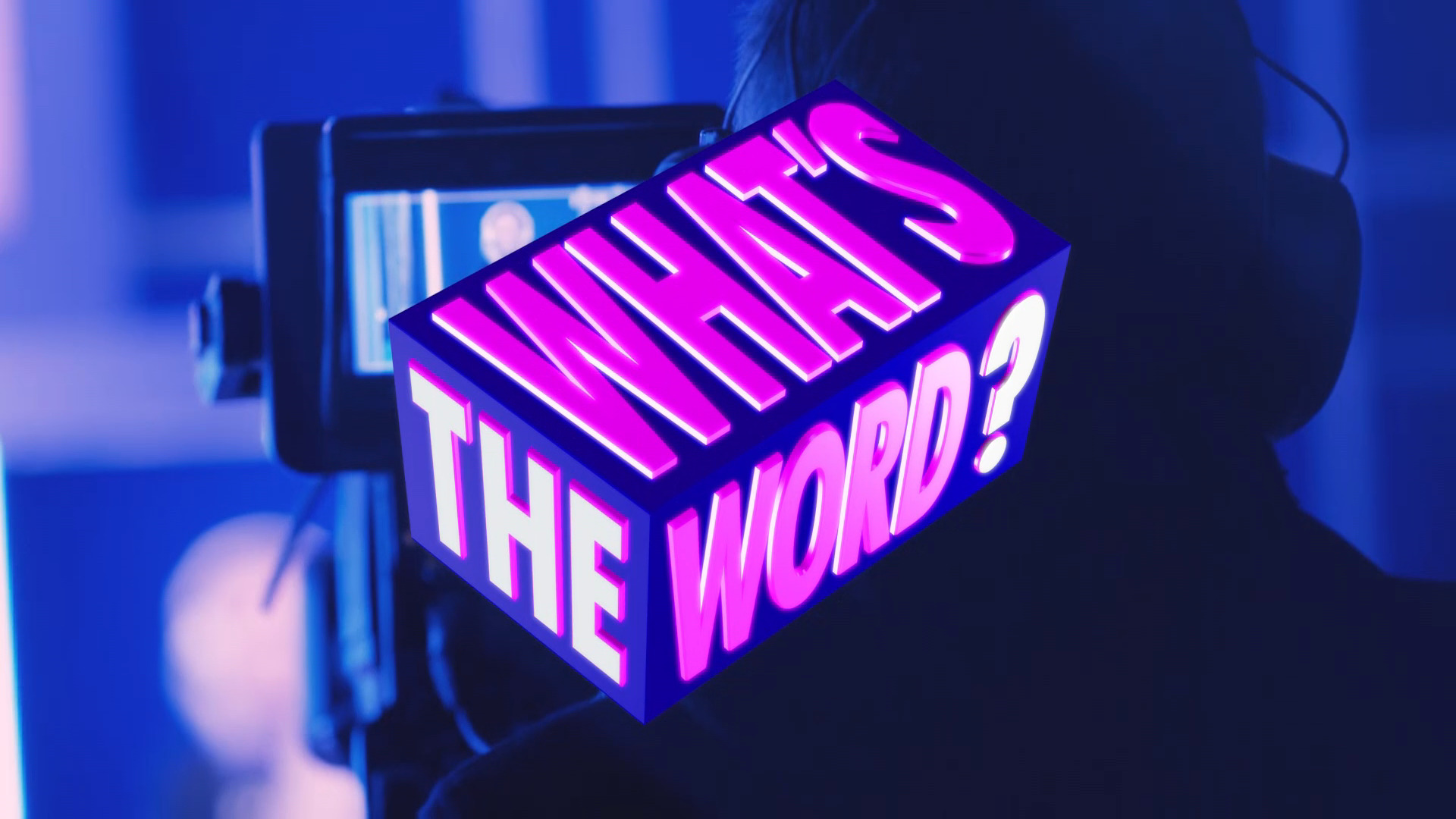 WHAT'S THE WORD?
Kymppitonni
A wonderfully fun word-guessing celebrity game show! Each player will in turn try to explain a word in a way that as few as possible of the other contestants would get it right. The player also needs to focus on avoiding an outcome that no one or every contestant guesses the word. Contestants really have to rack their brain by using clues, riddles, double entendres and innuendo, to come up with the perfect wordplay to explain the word in question. Whichever player gets the most points at the end of the episode, wins.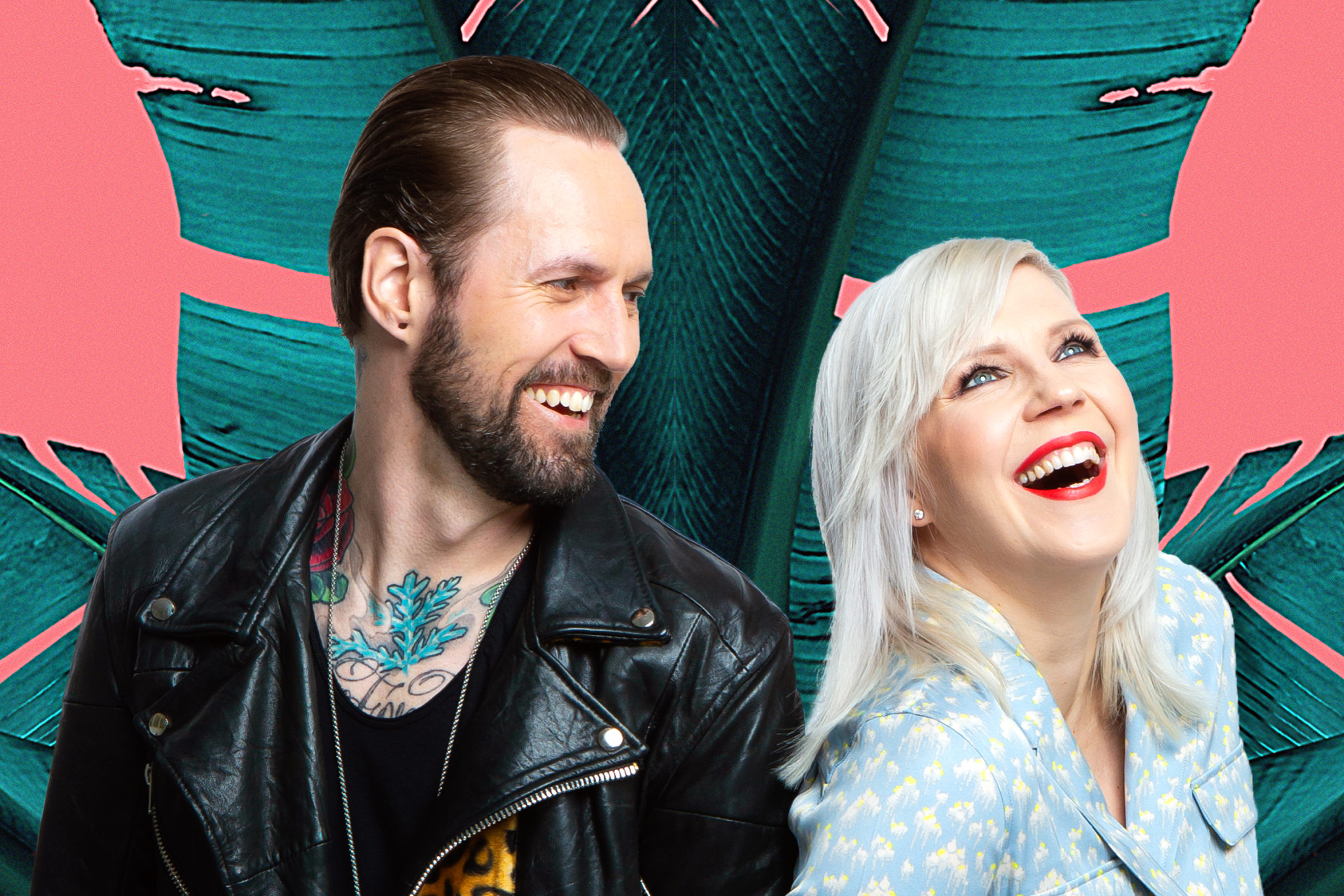 COUPLES PARTY
Suhdesoppa
Do you wanna take part in the naughtiest game of year? You're invited to join the Couples Party! Three couples who are all friends with each other compete in a fun-filled and saucy studio show. Who knows their friends the best and can get the most correct answers to blush–worthy questions like: Who is most likely to get undressed in public? Who has the worst hangovers? And which couple makes the most noise in the sack? These groups of friends have no problem revealing their own and each other's sexy secrets in order for one of them to win a dream trip! The winner can select one other contestant to join them as a travel companion… however it won't necessarily be their own partner!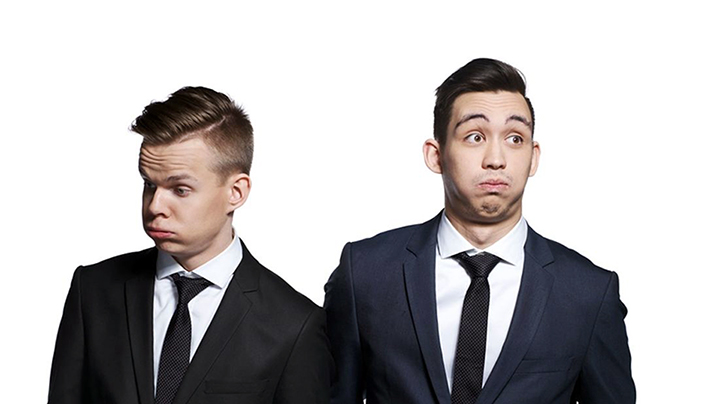 THE BOX
Lakon ja Herban boksi
The Box brings two of the hottest Youtube superstars to hang out with celebs and viewers on live television. In every episode the hosts challenge celebrities to play brand-new and legendary video games on VTs and in the studio. Will the guests be able to impress the gaming pros with their skills, that's what the millennial audience can't wait to see. In every episode guests also play the formats original Sansa the Cat – game to determine who will the champion in the end.
The Box is aired live from a studio that looks like a YouTubers' cool urban basement. The show reaches out directly to Millennial- viewers with the hosts commenting on their online posts through a social media wall.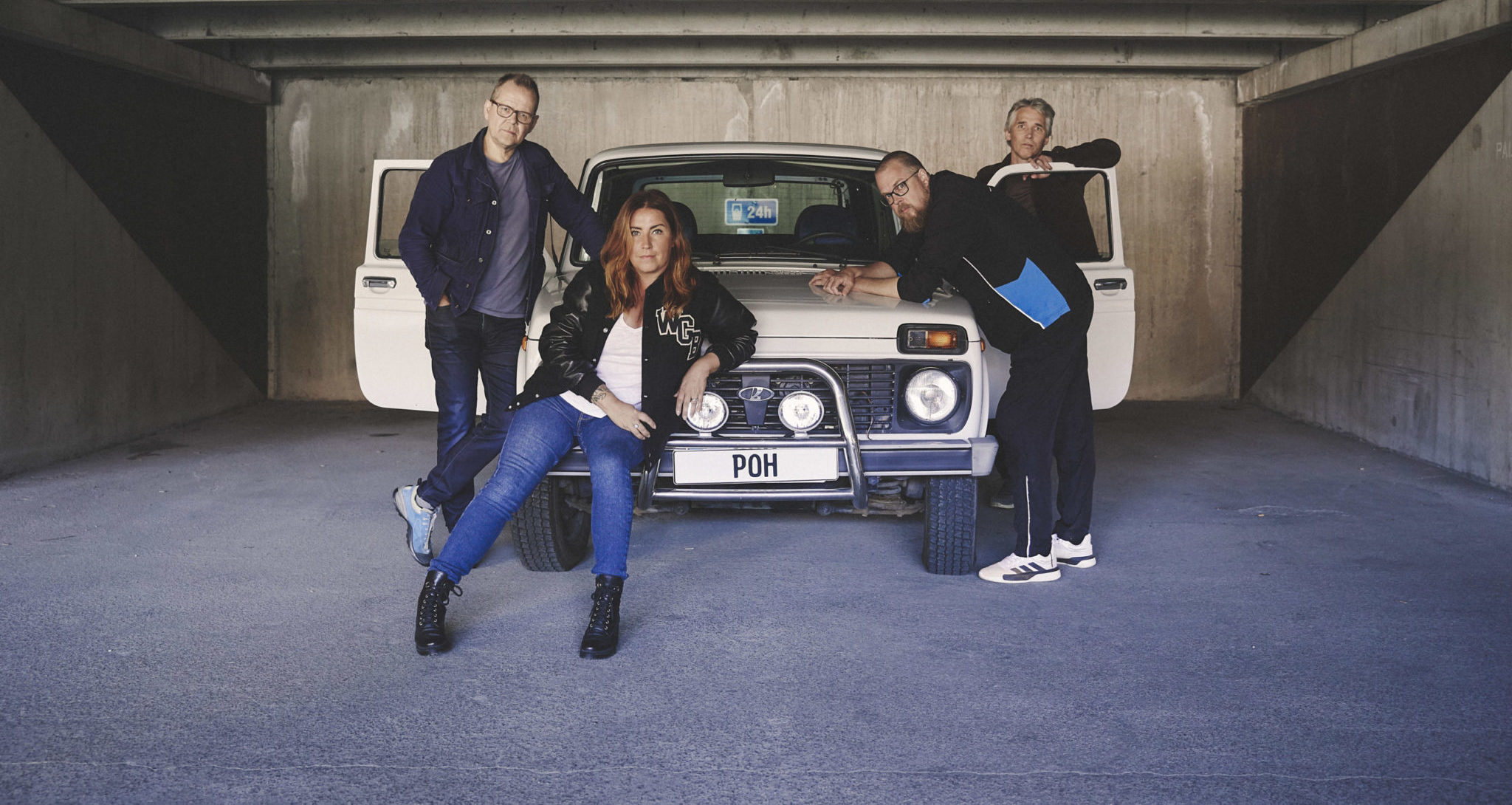 SHOULD I BE WORRIED?
Pitääkö olla huolissaan?
Should I Be Worried is a weekly comedy panel show to answer about the ordinary -and extraordinary- worries we all face in our daily lives. The viewers send the panel questions that keep them awake at night. Using e-mail, text messages, social media and a special dedicated phone line, people from all over the country have poured their hearts out to the panel. All of the worries are real, coming straight from the viewers. Some are age-old, but some so awkwardly personal that the panellists must reveal something about themselves as well.
Every week three panellists, and a special celebrity guest, try to answer to the given worries, usually with a big dose of humour. The panel consists of the wittiest and most sarcastic minds of the nation. And the weekly guests can vary from a pop star, to a well-known priest, to the former President of the country.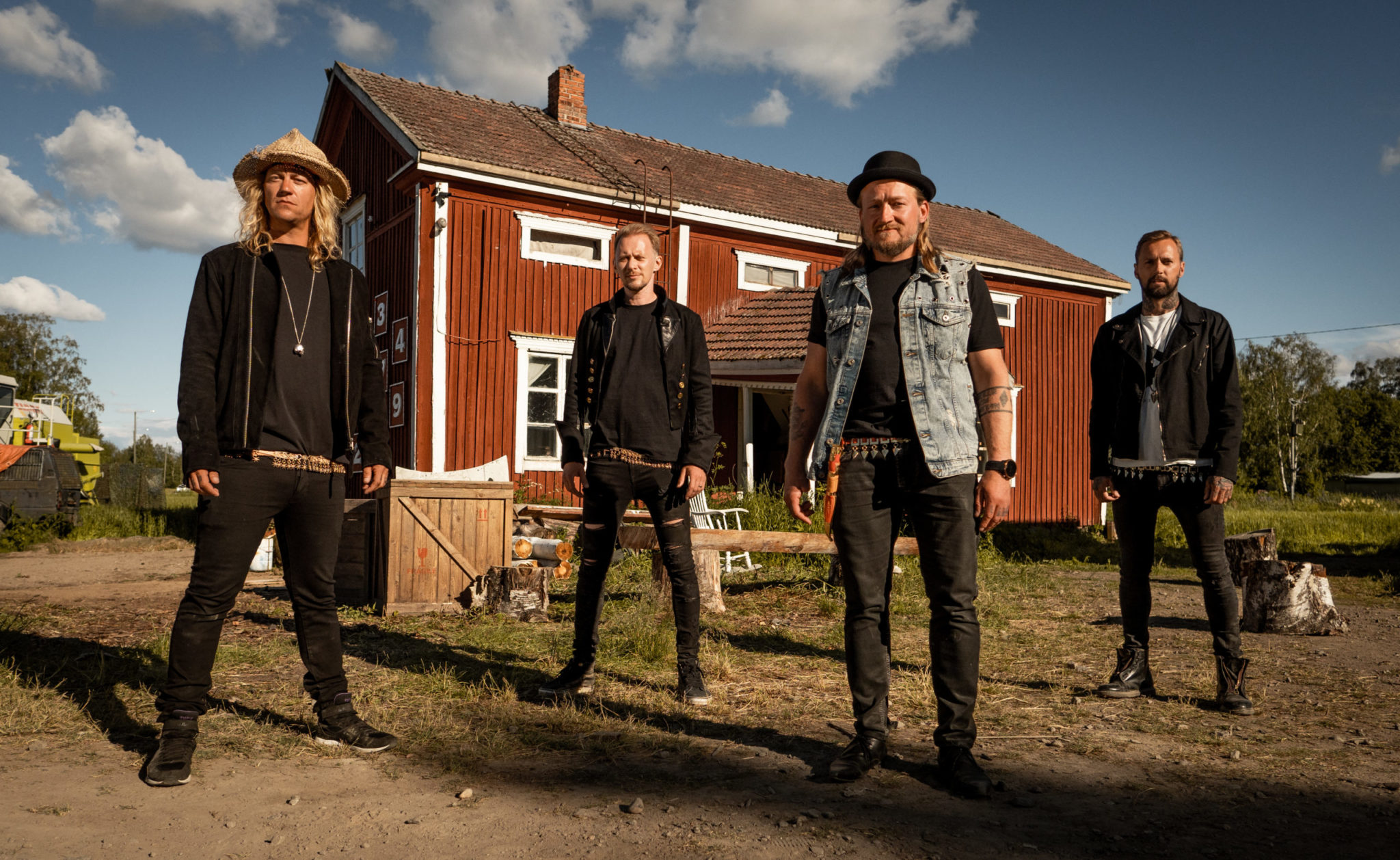 BATTLE RANCH
Päällikkö
Battle Ranch is an epic competition-reality series featuring 12 fearless contestants, who all believe they have got what it takes to be the Chief of the Ranch. Set on a real farm in the picturesque countryside, this show is far from quaint! The contestants will be taken through a series of extreme challenges that will test their strength, speed and smart.
Each episode features one Group Challenge and an Elimination Challenge. The 2 weakest contestants will then face the Ranch Committee to see who gets eliminated.
In the end, only 1 will be left standing as the Chief of the Ranch.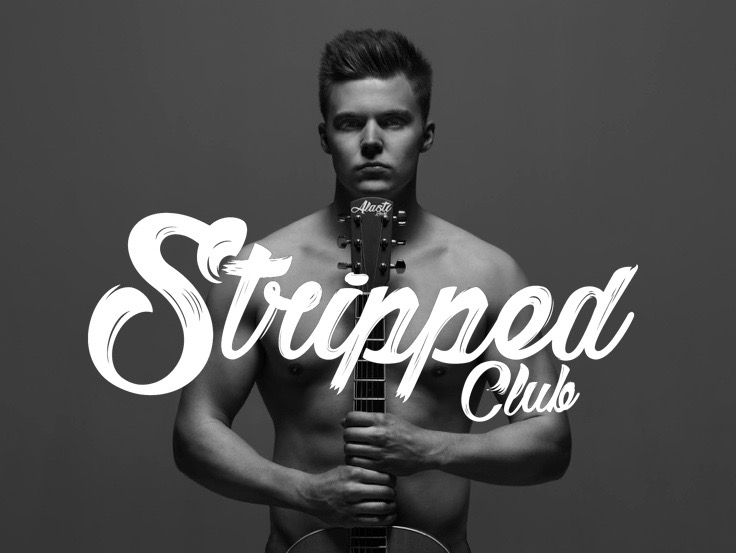 Stripped club
Alasti-klubi
In each episode a famous musician sits down with a well-known musician host for an in-depth interview where the audience gets to know not only the artist, but also the person behind the public eye. Between the captivating bare discussions, the musician performs their latest hits acoustic in an intimate 360 degree venue surrounded by their audience. Stripped Club – where everything is laid bare. Battle of the hits
Isot biisit
Battle of the Hits is a weekly prime time music competition series that dives into the stories of a nation's most beloved songs, and gives contemporary young artists a chance to reimagine them. Every country has those legendary songs that everybody knows! In this program, we pay tribute to some of a country's greatest ever domestic hits by giving them a modern upgrade.
The task at hand is simple: which one of the two artists manages to make the more popular cover version of their chosen evergreen hit and bring it back to the top of the charts? The episode's challenger gets to pick their own song, but the song for the host will always be a surprise. The artists will then embark on a journey to find out the fascinating story of the original hit.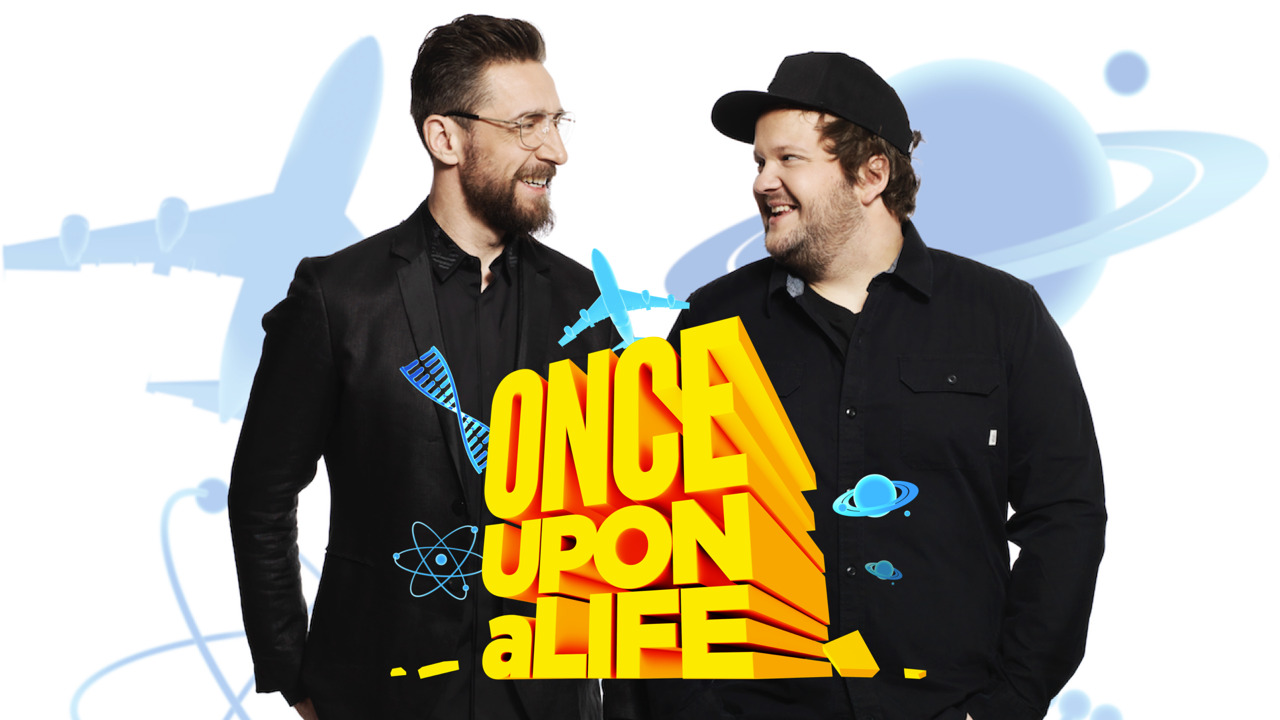 Once Upon A life
Olipa kerran elämä
Once Upon a Life is a studio-based comedy game show. It's a big entertaining science bang, packed in a weekly prime time panel show for the whole family! Have you ever wondered… why flamingos are pink? Or why your fingers wrinkle in water? The panel is here to answer all of these questions.In these times of fake news and clickbait views, it's time to bring true science to the people! Once Upon a
Life is a refreshing way to learn about the wonders that surround us every day.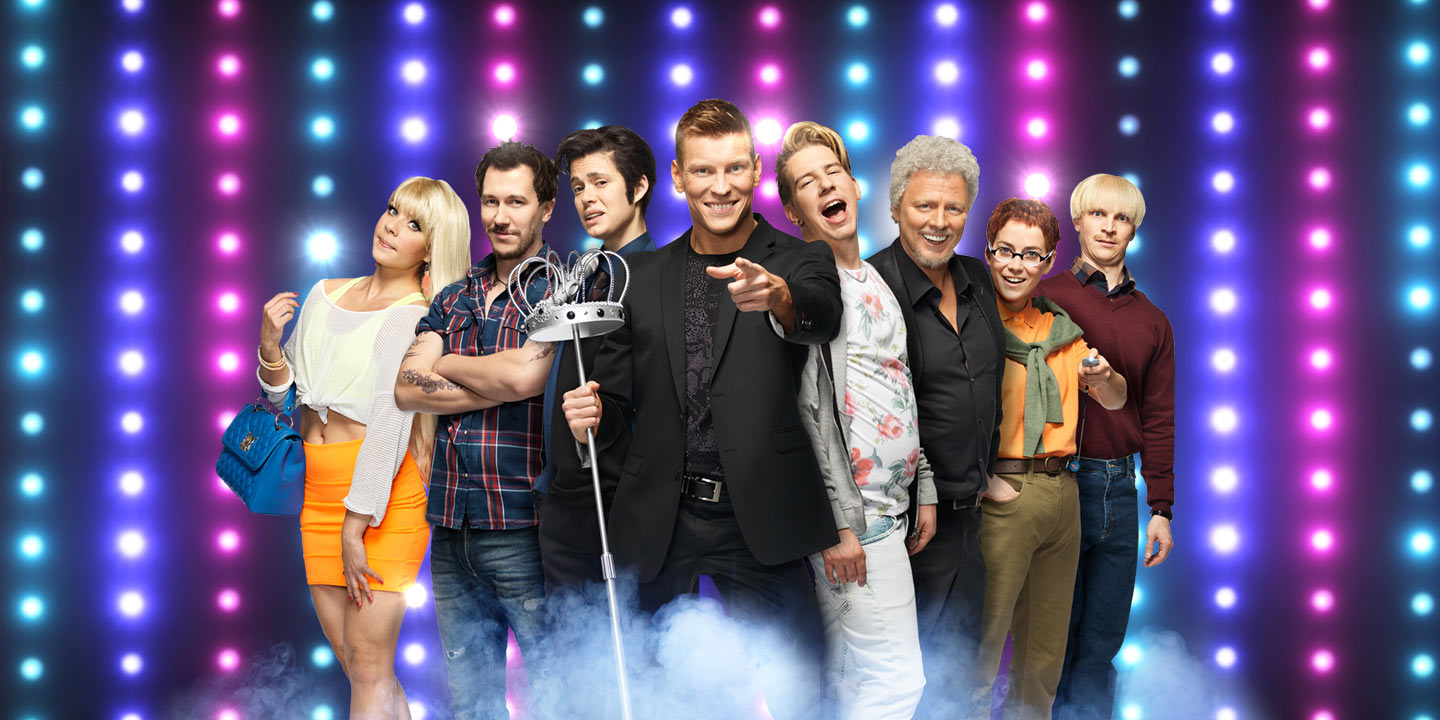 KING
Kingi
King is a breath-taking music comedy show, a huge parody on TV reality formats, where seven caricature contestants are competing in the finals of a fictional talent competition. On the live stage, the contestants are on fire and ready to impress the judges and the audience week after week.
Like in well-known talent competitions, the audience gets also a sneak-peak to the reality element behind the shiny floor. It's the audience that decides who will stay and who will be eliminated. Finally, one will become the king of all kings, the new King.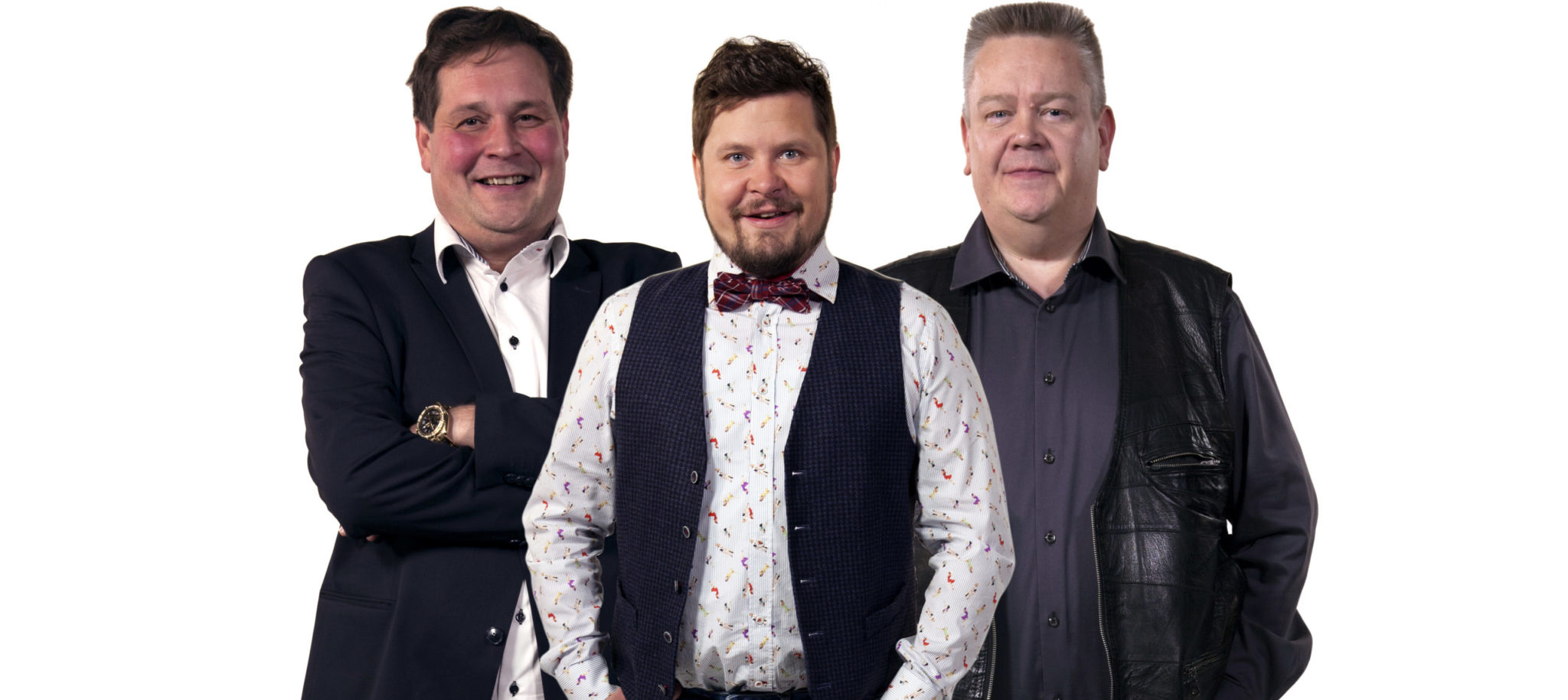 Haggle battle
Hyvät kaupat
Haggle Battle is a studio entertainment show where three passionate celebrity haggler are prepared to buy anything if they can get the best bargain for it. Anyone can try to sell anything ranging from a second hand dog toy to a vintage war ship.
All items come with a story and all purchases are done live in the studio with cash. The Hagglers compete against each other to see who can get the best deal. After the show the hagglers try to get maximum profit by selling the items forward online. Who will make the best bargain in the end?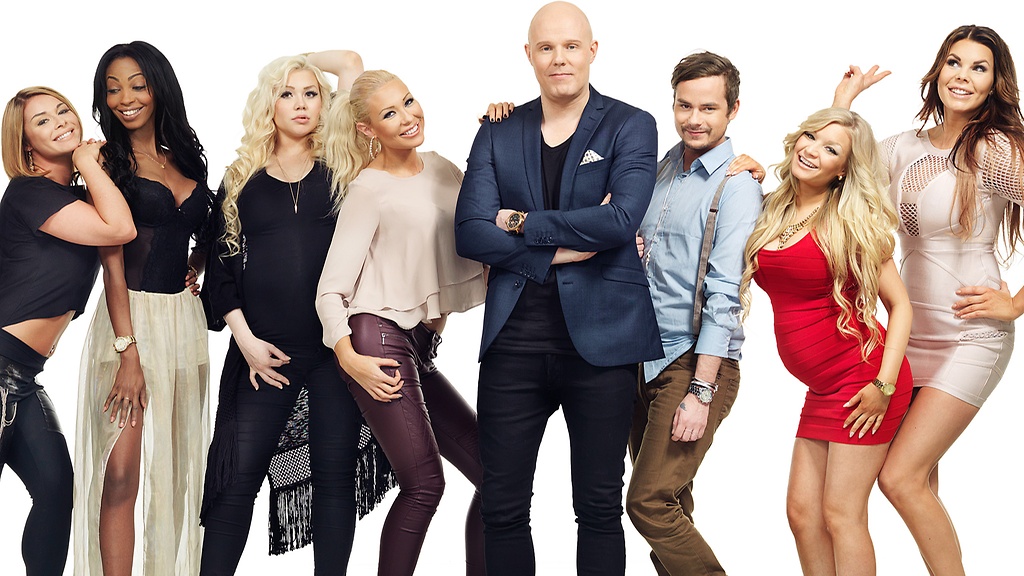 Think tank
Tuulitunneli
A weekly panel show about news, politics, business, geography, science and the arts with the hottest, most controversial and most gossiped-about local celebrities. Written with heart, it's QI meets Jersey Shore, Have I Got News for You meets Reality Queens of the Jungle. Politically incorrect views on politically correct topics will have you laughing at and with the stars, raising the question: is there still such a thing as general knowledge, and most importantly – do you have it?